Nobody wants to take turns memorizing the name of everyone in the room, and networking Bingo is for competitive people – not those actually trying to make a connection. Here are some games that are actually fun and encourage you to actually get to know each other.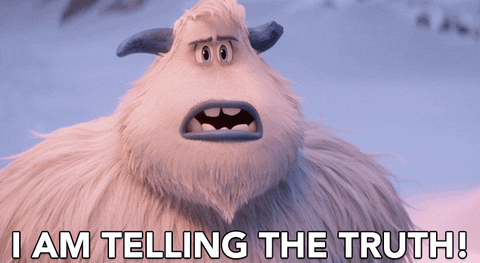 This article includes video games, pen-and-paper prompts, and verbal reccomendations.
Video Games in the "Jackbox Party Pack 2"
We play a few rounds of 2-3 games at the beginning of new member meetings/events. We've picked out the games for a reason (written below), and they can be more engaging than traditional networking games, especially for non-extroverts. It also gives them something to talk about after we're done playing.
This package includes 5 digital games, 2-3 of which my chamber uses (listed below). Generally the Party Pack is same price as buying just one of the included games. There are other party packs available, but this one had my two favorites in it.
You display the game on a TV (we plugged our laptop in via an HDMI cord) and people use their phones to play (so have your WiFi code ready).
Tip: before you go to play these games, turn on the Family Friendly option under Settings! However, due to the nature of fill-in-the-blank games, these can still get inappropriate depending on how people answer the questions.
Game: Bomb Corp
Why we like: encourages teamwork & collaboration
This game was good for a small group as side chatter would be a big distraction, and teamwork is necessary. Different people receive different instructions on their phone, so you have to work as a group to decide which wires to cut.
Here's real people playing the game:
You can't see it on the screen, but when they're talking about which wires to cut, their reading the instructions off their individual phones.
Game: Quiplash
Why we like: to win, you'll need to get to know the people in the room & what they respond to
A game of wits, the winner is usually someone who knows how to play the room. Players answer the question and the room votes on the best choice. Knowing your audience (and a bit of humor) is key for this one.
Game: Fibbage 2
Why we like: know the room like in quiplash, but more trivia than weird jokes
The objective is to fill in the blank with an answer to obscure trivia, with the goal of fooling others into thinking it's the truth. This game should be popular with trivia fans.
↑ Party Pack 2 ↓ Park Pack 4
Fibbage 3 might be a better fit as it includes 'Fibbage: Enough About You' which is more like Two Truths & a Lie about the players. I just didn't like the other games in the pack.
Where to Buy
To buy: click here to see purchase options for the Jackbox Party Pack 2. For more Jackbox games, click here.
We purchased from Humble (because it was on sale) which allowed us to download the game via Steam to a laptop. So after we bought the game we had to create a free account & download Steam, then download the game from Steam.
More "Traditional" Networking Games
Introductions
For a small table, have people introduce the person on their right instead of themselves. While they may not remember everyone – they'll definitely remember that one person!
5 Things in Common
People pair with someone they don't know well, and have them find 5 things they have in common with each other (that isn't chamber membership) in a limited time. If you have time, they can announce the things they have in common at the end of the game or round.
Whodunnit / Who's Fact
Have attendees pre-submit or write on an index card one interesting fact about them or experience. Then people take turns randomly select a card and try to guess who it was about and why that's their guess OR you can read off the card & everybody points to who they think it is. Then the writer confesses & introduces themself to the group.
Yankee Swag Swap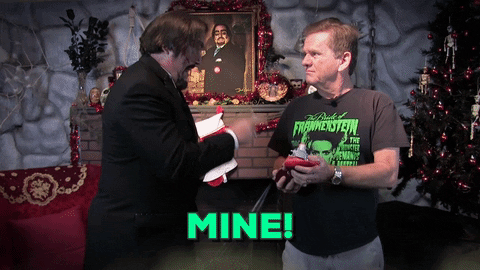 Okay, more game than networking, but it can subtly remind attendees about picking out good logo items (*hint, hint* stop giving out koozies & cheap pens). Just like a 'white elephant Christmas gift exchange,' people bring a logo item(s). They should all be put in gift bags or some other way you can't tell what it is. Everybody draws a number and takes turns in order. During your turn you can either take an unopened bag or steal someone else's logo item. One item can only be stolen up to three times.
Never Have I Ever
You know what it is, but control the event by having pre-written questions for your speaker to ask. You can pick business questions like "Never have I ever skipped posting to my Facebook Page for a week" or "Never have I ever done my own bookkeeping." Instead of taking a drink, people would start off standing and then sit when they have done something. Last one(s) standing get a prize. or not.
Personality Quiz
While this isn't a networking game, it can help the quality of networking at sit-down events by assigning tables by personality.
Have attendees take a personality quiz ahead of time. Find a free one you like and email the link out. Instead of table numbers, name tables to match the answers to the quiz.
For example, if everyone takes the Harry Potter sorting hat quiz, I would sit with other Hufflepuffs. Chances are I'm more likely to get along with the people at this table.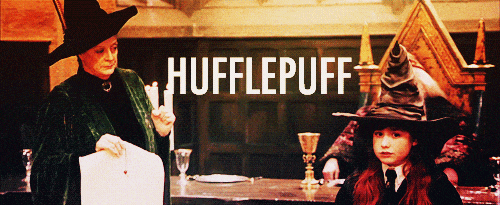 Treat Everyone Like a CEO
Similar to the Game of Life (not the board game), people have to guess where the fall on the business totem pole based on people's hints.
While this is good to get people moving around the room & laughing, it's not an actually good introduction so I don't recommend it if you have a lot of new people that don't anyone there yet.
Speed Networking – Small Group
For a smaller group, you can set it up like Speed Dating where you have two rows, everyone has a set time to talk, and the same row keeps moving down at the end of timer.
You can make Speed Networking a stand alone event, or have your regular, casual networking afterwards. Or you might host an Elevator Pitch Workshop before starting the Speed Networking.
Speed Networking – Big Group
If you have a large group, have assigned tables with one sponsor at each table. Sponsors stay at their table when people go to a new table. CACCE did this and it was more about getting to know the sponsor than the table, but as an attendee it was still interesting to see what kinds of questions other people were asking.
Otherwise, have a table take turns asking one person rapid fire questions about them. People would stay at the table, but take turns being asked questions.
Recommended: 17 Virtual Chamber Events Your Members Will Love