If your feed is running stale, here's some ideas for your chamber social media posts. It's a good idea to try out different things and styles to see what goes over well with your community, so feel free to experiment!
Chamber self promotion
Benefits of membership & how tos
Sponsorship opportunities
Member testimonials
Chamber awards – post a group photo first, then schedule out individual award winners
Community reinvestment
Email newsletter sign up
Chamber blog posts
Advocacy meetings and progress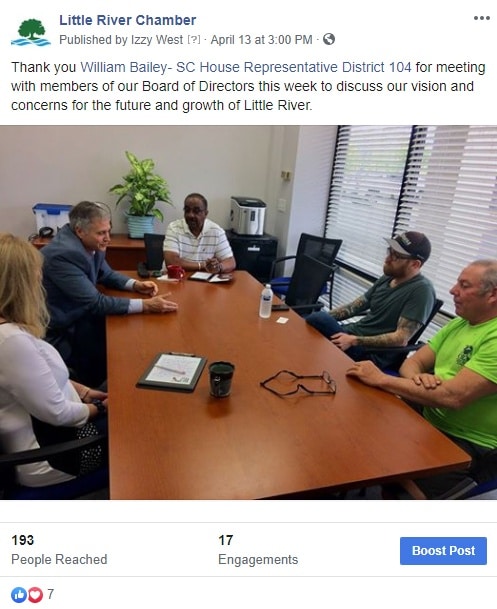 Events
FAQs about large chamber event
Event sponsorship thank you
# days until chamber event
Events happening this month
Photos of door prizes, decor, or other event prep
Facebook Live introducing a speaker, sponsor, volunteer or host
Social media contest
Interesting article/video relevant to event theme
Publications/ads/etc. that you've made to promote your event
Last chance for discounted tickets or to register
Design of an event t-shirt
Photo album after an event (this is consistently one of the highest performing posts on my Chamber's page)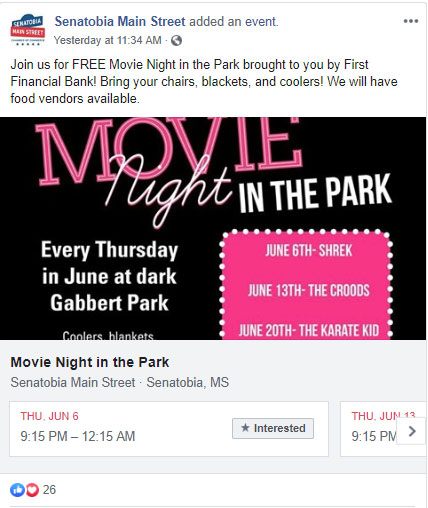 Member promotion
New member welcome
Industry spotlight
Member milestone renewals
Seasonal businesses now open
Member deals, news releases, job openings, or events
Ambassador of the month
Business of the week
Facebook Live interviewing a member or going behind the scenes in their business
Congratulating a member on their award
Themed lists of what to do in your city involving chamber members
Specific business highlights or offerings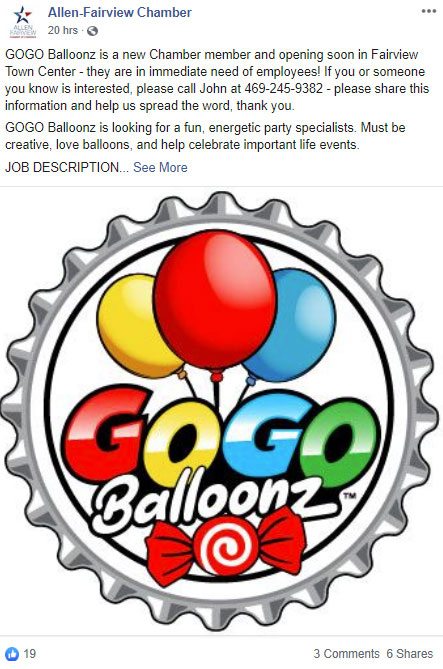 Your community
Pretty pictures of your area
Local weather forecast
#TriviaTuesday or #ThrowbackThursday
"Caption this" contest
Real estate market report
2 truths and a lie
Pending legislation & how to take action
Local celebrities or famous celebrities that are from your town
Holiday Events in City
Silly holidays
Reuse past photos you've shared in a video or collage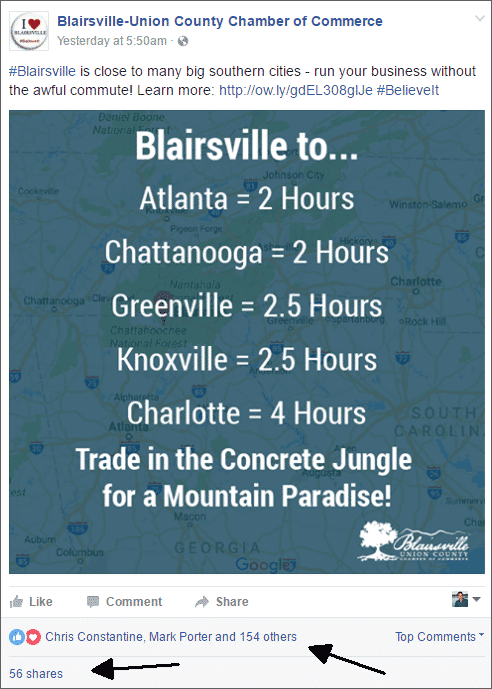 ---
Free: Meme Templates in Canva aimed at small businesses:
---
Business
Tool/app recommendation
How pending legislation would affect local businesses
Business articles
Motivational quotes
How to start or grow a business in your city
Share an article by the US or state chamber
Shop local campaigns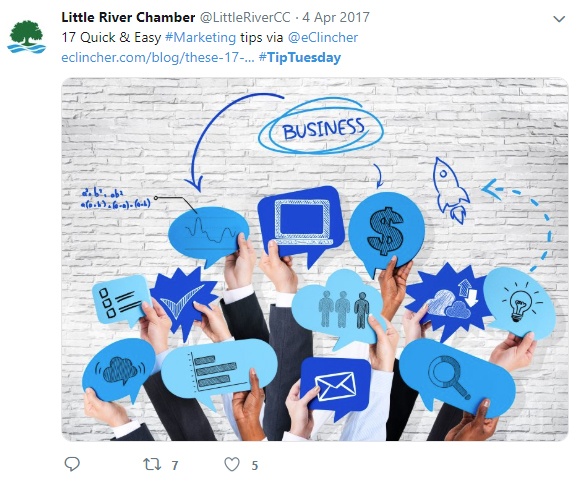 More ideas:
The 80/20 Rule
All social posts should be interesting, informative, or inspiring. And if that's not enough, content marketers say no more than 20% of your posts should be about yourself.
But it's a little different for chambers, isn't it? Chamber Master recommends that your social media posts be 10% self promotion, 20% event promotion, 30% member promotion, and 40% every thing else. Not sure what % group a post falls under? No worries. Categorize it how you want and move on. It's only a guideline, and as long as you're sharing useful or interesting things, you'll be fine. 💕
That's great, but it sounds like a lot.
How do I organize it into something actionable?
I'm so glad you asked.
I've recently launched an online course – How to Plan a Recurring Monthly Social Media Calendar for Chambers.
In it, I show you step by step exactly how I created my chamber's communication calendar. After following the tutorial you'll be able to create a one-and-done printable task list, and check off each post after you schedule it.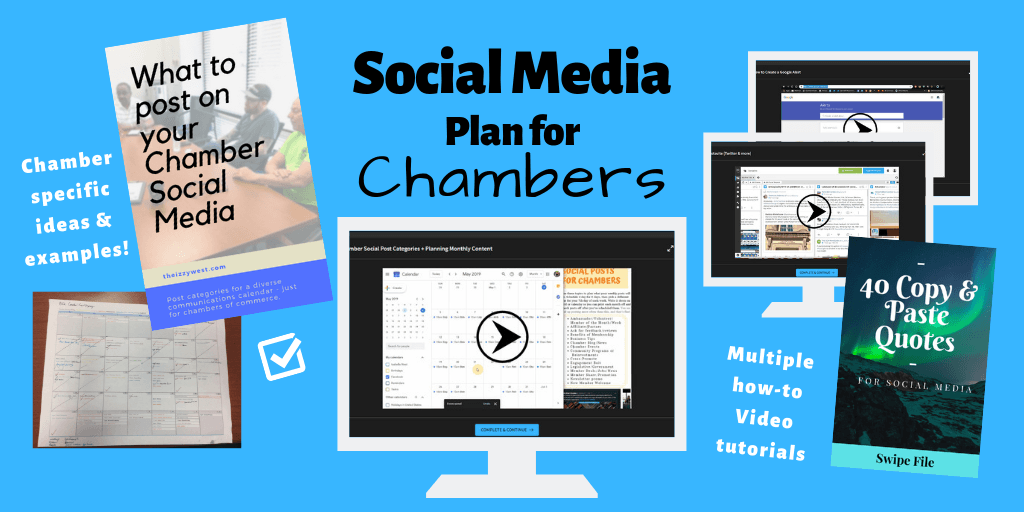 By having a social media plan set up like this, you'll:
Stress less about what you have to post
Stop forgetting what you already have or haven't done
Save time through batch scheduling similar posts