Disclaimer: This page may contain affiliate links, meaning I earn a small commission on direct purchases through them. You do not pay any more because of it. Please see my Privacy Policy, etc. page for more information. Thanks for your support!

On This Page: About the Planner | Purchase Links | Accessory Recommendations
What's Inside the Chamber Pros Planner
Chamber professionals have an immense amount of information we need to keep up with, and this planner will help you do it all. Printed as a paperback book instead of spiral bound so pages won't accidentally tear out.
Designed with busy chamber pros in mind, each monthly section has weekly planners, meeting notes, and note pages so you can quickly notes & tasks chronologically.
Additionally, each quarter features a 12-Week Goal section to give you space to plan your top 3 goals and list the smaller tasks & you need to actually achieve your goal. Included prompts encourage you to set micro-deadlines and update your task list so you stay on track without being overwhelmed.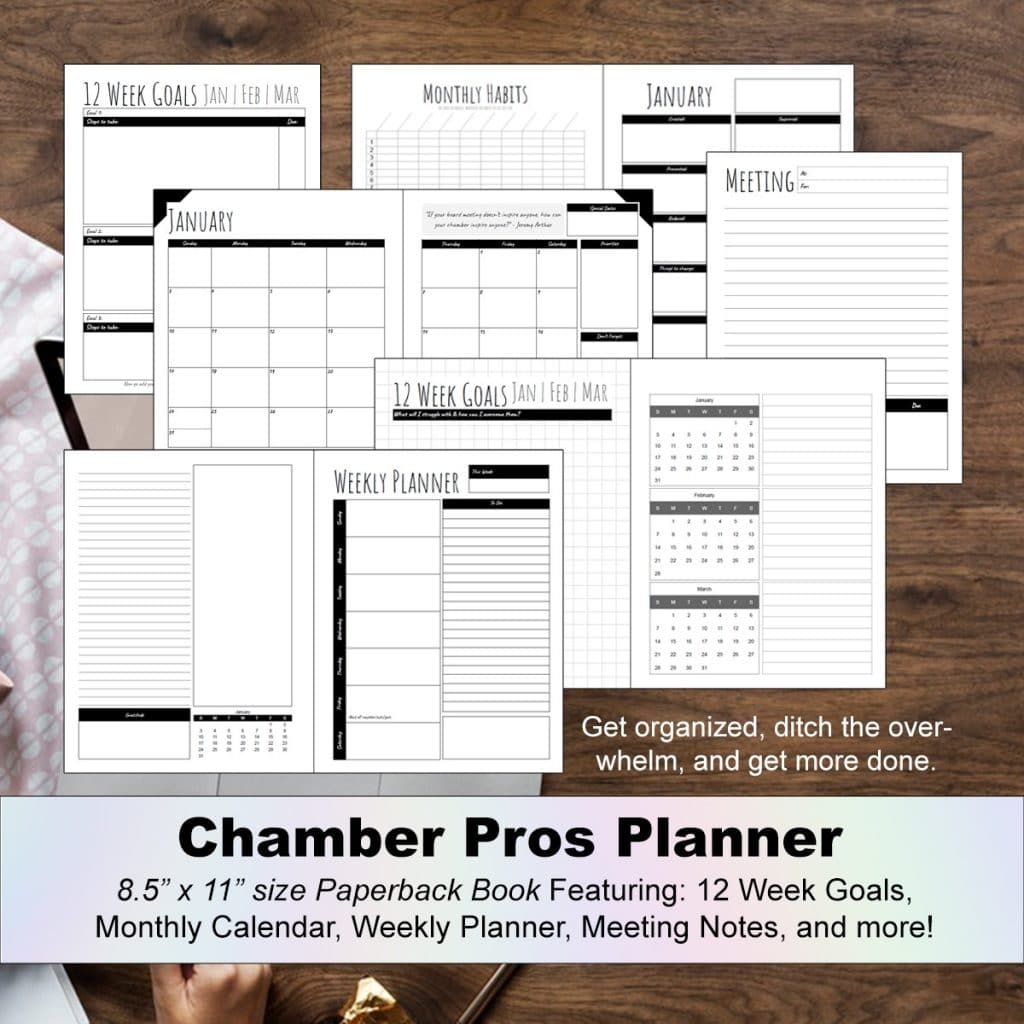 And because chambers are so forward-thinking, there's a place to start making notes for next year.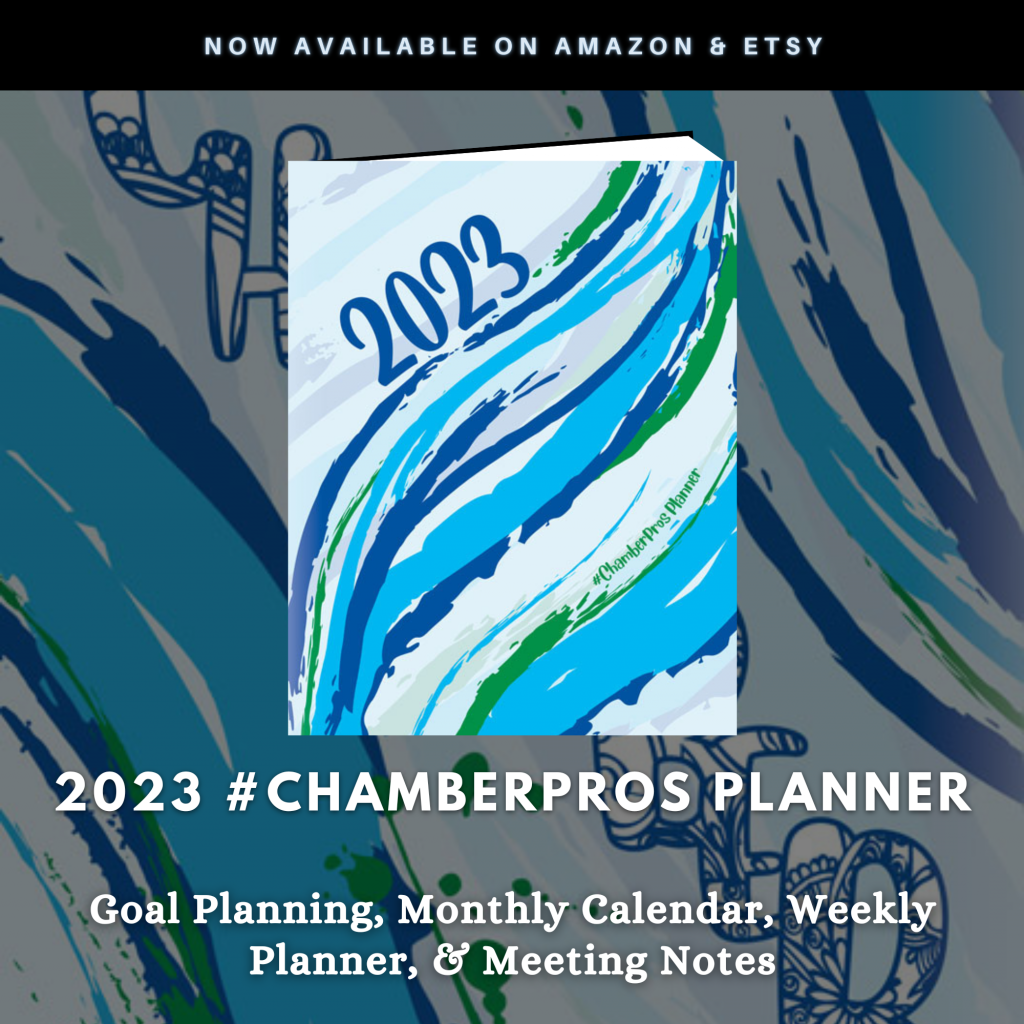 Tip: Price check what it will cost you to bind 325 pages before you buy the PDF.
Preview the inside:
2023 planner video TBA – check out the images on the Etsy listing.
---
Planner Accessories
Have you ever met anyone who's just really into planners and office supplies? We're the ones that know that getting the right tools can help you follow through on your planning goals by making little things easier for yourself – like erasable pens because mistakes are inevitable, or planner bands so you don't have to flip through so many pages. Of course, some of us just really enjoy buying colorful things!
If you're getting my chamber pros planner, it's designed to be printed simply – which means no built-in planner accessories or features, like monthly tabs. Fortunately, these are actually readily available from many places in many designs.
Tip: I recommend the plastic ones for planners. My planner leaves my desk, so the paper ones bend quickly.
I tend to color code my notes & to-do lists, so colored pens are a must. However, mistakes are made and changes happen so I have come to depend on my colored erasable gel pens.
Disclaimer: I buy the Pilot® FriXion® erasable pens, which work great. But the way they are made, the ink is erasable because of the friction from erasing. This ink will also fade in the sun or heat – so I usually only use it on my planner or personal notes.
For low budget, a giant rubber band can help section your planner so you don't have to flip through so many pages. There's also many stylish options available, and some even have space to help hold your favorite pen.
Tip: Make sure you get one that fits the height of your planner.