Chamber professionals have an immense amount of information we need to keep up with, and this planner will help you do it all. Printed as a paperback book instead of spiral bound so pages won't accidentally tear out.
Designed with busy chamber pros in mind, each monthly section has weekly planners, meeting notes, and note pages so you can quickly notes & tasks chronologically.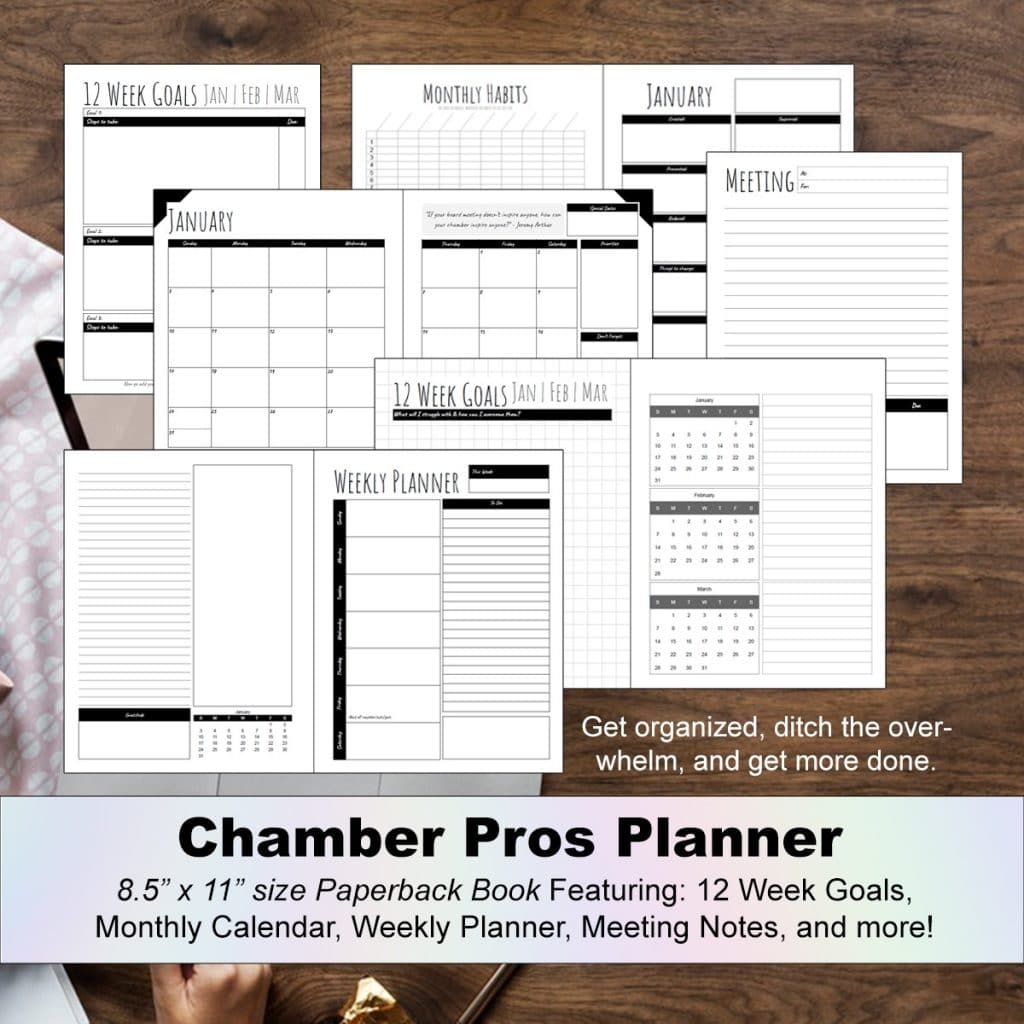 Additionally, each quarter features a 12-Week Goal section to give you space to plan your top 3 goals and list the smaller tasks & you need to actually achieve your goal. Included prompts encourage you to set micro-deadlines and update your task list so you stay on track without being overwhelmed.
And because chambers are so forward-thinking, there's a place to start making notes for next year.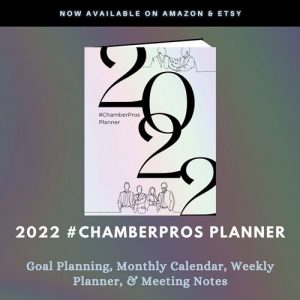 Tip: Price check what it will cost you to bind 315 pages before you buy the PDF.
Note: Amazon made me change the cover because they said the title was cut off. The cover you see on Amazon is what you will get.
Preview the inside:
Past links: