Disclaimer: This page may contain affiliate links, meaning I earn a small commission on direct purchases through them. You do not pay any more because of it. Please see my Privacy Policy, etc. page for more information. Thanks for your support!

I was quite proud/pleased to receive a Continuing Education Grant from the Carolinas Association of Chamber of Commerce Executives (CACCE). I used this grant to help fund my attendance at Internet Summit.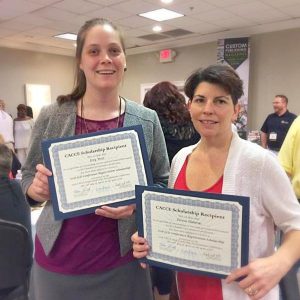 I knew I (and my chamber) needed to get up-to-date in today's digital economy. After all, businesses are coming to us as an all-knowing resource. But what happens if they stop seeing us as a resource?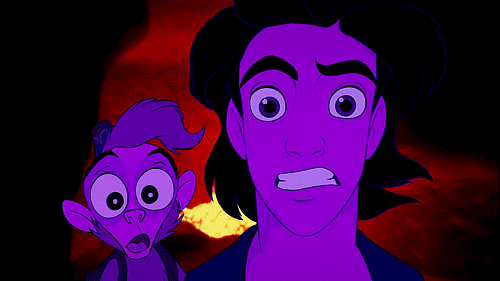 Chambers everywhere are getting told that if we don't adapt we'll become irrelevant, and digital marketing is part of my solution. But, with the rate of technological advances, by the time I find a free tutorial on how to do something, the relevancy has already changed.
I have a solution though: Internet Summit. By attending such a key conference I am by-passing a year's worth of free content.
Why Internet Summit
Highly recognizable thought leaders and companies
Specific agenda topics that I knew were relevant
Information & tips that are timely & up-to-date
Tons of sessions & niches to choose from
They offer templates to help convince your company why they're great
Nonprofit discount (Just call/email & ask!)
Convenient location
Offer video recordings post-conference so you can re-watch the sessions
My takeaways from Internet Summit will help my chamber attract & retain members outside of events, give me the know-how to be a better resource for members, and promote our chamber in a digital age.
General Takeaways
Use Google Tag Manager code in your header instead of Google Analytics. (You'll set up Tag Manager to track Analytics, but Tag Manager can track more things without adding more code).
If you're running out of ideas about membership, try Googling "Account Based Marketing" instead to see what other industries are doing.
CACCE Affirmation: Communication/Content styles depend on the type of person receiving. Be prepared to match them.

Some people just want you to give them the data and go away. Others like to talk things out or focus on the big picture.

[2018] We have less than 5 years to adapt to voice search.
Tip for your members: If a business has multiple locations, they should create a unique web page for each, which will boost their local SEO.

Side note: beling listed on the chamber website is also an example of a backlink to improve their SEO.

Square video is not only hip, but practical as we distribute the same video on multiple channels.
When making a video about/for your business, start with the problem/solution – not just an idea.
Empower your non-marketing staffs to make and use video.
If you wear a uniform, both you and your viewer will see you as a smarter authority. (Honestly this makes me a little sad. #RipFlipFlops)
Use captions on your photos.
Repeat your offering.
Create messages you would actually want to read yourself.
Connect the dots for your customer on how your product/service matches their needs.
Segment all the things, and tag all the things.

Campaign tracking: tag source, medium, & campaign name.

Except on internal links.

You can use a redirect or url shortener to make vanity urls for campaign tracking parameters.

"If you're tracking me it's creepy, but if I'm tracking you it's marketing." 😉
CACCE Affirmation: make your lead generation forms smaller and follow up with a phone call to get more details.
You didn't hear this from me, but if you're too poor to attend a conference, try following their hashtag during the event to see what gems of knowledge people are tweeting.
9 Vendors of Note
There were a TON of vendors at #ISUM18.
At first I didn't think there would be a point in talking to them as my chamber is so small, but kept my mind open and I'm glad I did. It finally registered to me that even if my chamber couldn't use their services, it might be a great fit for one of my members (which is why I asked them about referral programs) or for your chamber (why I looked for nonprofit discounts).
I brought home stacks of papers which were a teensy bit overwhelming to sift through, but I've blessed you with a condensed list and watered down information.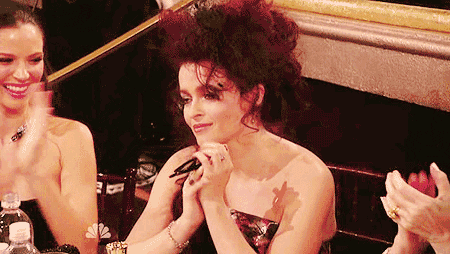 Accelo
What it is: Automation software to streamline your operations. This might be good for any company that has lots of clients and needs a cloud-based solution.
What I liked: Anything that eliminates busy work is great, but I also like that their CRM includes automated triggers.
Referral Program: Yes
Accelo.com
Act-On
What it is: Marketing + Sales Platform
What I liked: It's a good middle ground when you want more than Constant Contact, but Marketo sounds like too much.
Non-profit discount: Yes
Referral Program: Yes
Act-On.com
Alight Analytics
What it is: Builds comprehensive marketing analytics strategy.
What I liked: Do you zone out every time someone mentions a sales funnel? This is who you call to do that for you.
Referral Program: Yes
AlightAnalytics.com

ApexChat
What it is: Live Chat Software & Service for websites.
What I liked: Great for a small business that doesn't have time to answer every person's question, and offers assistance to consumers that won't or can't call.
Referral Program: Yes
ApexChat.com
CallRail
What it is: Tracks which marketing campaigns are driving calls, offers call recording, and conversation intelligence to qualify leads.
What I liked: I thought this would be a good fit for a few members that need more help with getting leads and needed someone to call and talk to the leads to see if they'd be a good fit.
Referral Program: Yes, for current customers
CallRail.com
Finch
What it is: Automate, scale, and optimize an Amazon channel and Paid Search ads.
What I liked: Possibly a good fit for a retail store that wants to sell products on Amazon (for non-Amazon try Kadro). I also like that they automatically improve paid search efforts.
Finch.com
Only Secure WP
What it is: Security for wordpress sites.
What I liked: We have a few local businesses that build & maintain other people's websites. This might help them provide security on all of them with easily.
Referral Program: Yes
OnlySecureWP.com
R!OT
What it is: Hosts a variety of technology related Lunch & Learns.
What I liked: I spoke with the rep, they are open to sending you free presenters for your educational seminars if your location is not to far away.
NCRiot.org
SEM Rush
What it is: Digital marketing suite for SEO, PPC, and content marketing professionals.
What I liked: All-in-one for advanced marketing. Also lets you track your competitors social media, SEO practices, and PPC.
Referral Program: Yes
SEMRush.com
Email Marketing
I sectioned out email marketing because many of us will continue to stick with Constant Contact as it fits many of our needs and their Chamber Program. However, here's a few specific one-offs I liked about these: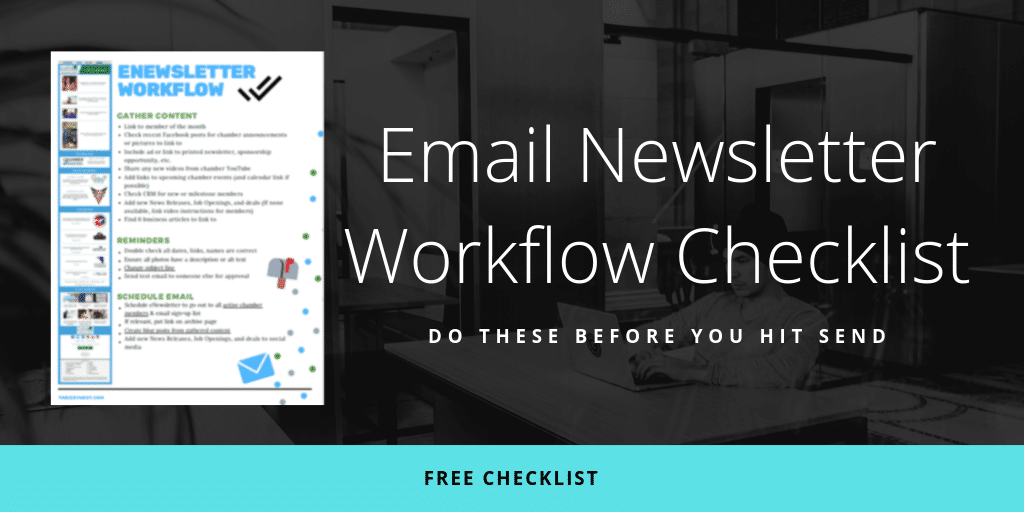 My favorite swag/literature
In case you want a millenial's opinion on what you should get for your next expo 🤷‍♀️, these are the freebies that I pounced on:
Laminated (or dry erase board) checklists that I could reuse
Multi-device chargers
In-depth guides or workbooks
Phone pockets with stands
Tissue packs (during allergy or cold season)
Lottery tickets (Surprisingly, I'm not kidding.)
Is it worth it?
Between the hotel, conference pass, and full day Masterclass, the total cost to attend this event is around $1,800 – that's a lot of money, especially for a nonprofit. But it was totally worth it.
I learned so much. There were direct takeaways that I could implement immediately and long-term to dos that I better understand how to make happen. Before I had even gone to my boss for permission, I had already scoped out the agenda and found specific topics that I knew we needed to work on, but was also introduced to a variety of niches that were good to know about.
Plus, I love a mix of online and in-person training. Digital trainings are usually more available and affordable, but in-person conferences make it easier to focus on what I'm trying to learn (without all the distractions that come with an office).
I highly recommend 1) investing your chamber staff and 2) letting your staff seek outside training on topics that are important to your members. With the growing closures of brick-and-mortars, my community needs to find a way to grow and maintain sales with new marketing practices, which you can learn about at Internet Summit, or outsource to one of the above vendors.