Basic Email Recommendations
Emails should be 1-column templates (more mobile-friendly)
Text & colors should be easy to read
Every email should be branded with your logo, website & social links
Your emails also shouldn't be too long. If they are, try to see what you can cut out or reduce.

Example: Instead of paragraphs of information on one event, just link to the event.
Example: Greater Reading Chamber Alliance splits their newsletter into two different ones: a weekly Chamber News and bi-weekly Member News
Favourite Four
Obviously emails get pretty long, so I've only saved my top 4 choices as images. If you click the image, you open up their email in a new tab on your browser. There's a list of more chamber eNewsletters below.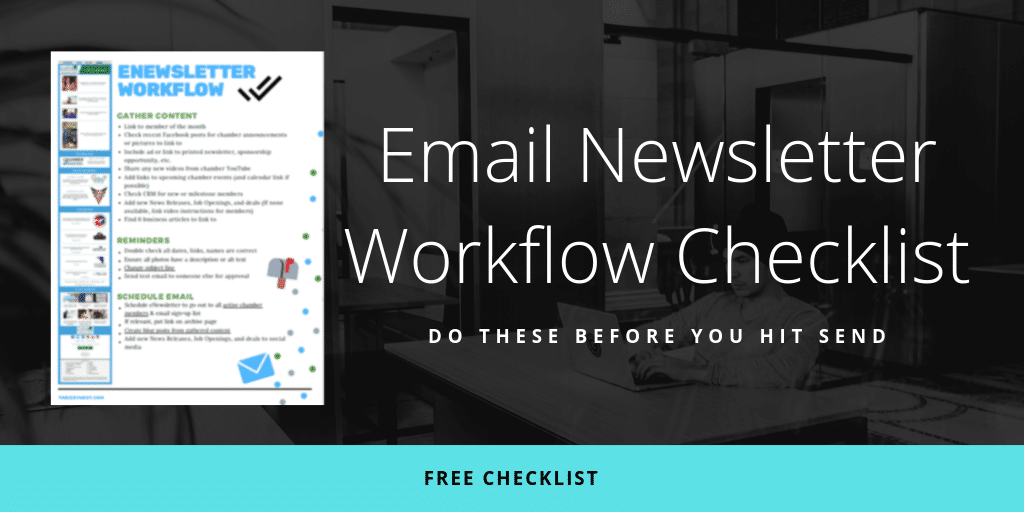 More Examples
In case you like tons of examples, here's a few more chamber emails I found:
I hope this helped! Share your eNewsletter questions & tips in the comments below.