My chamber runs two large festivals a year that have a larger marketing budget than the chamber itself. This year the marketing committee decided to reallocate funds from some traditional media that didn't perform well last year and asked me what I would want to use it for.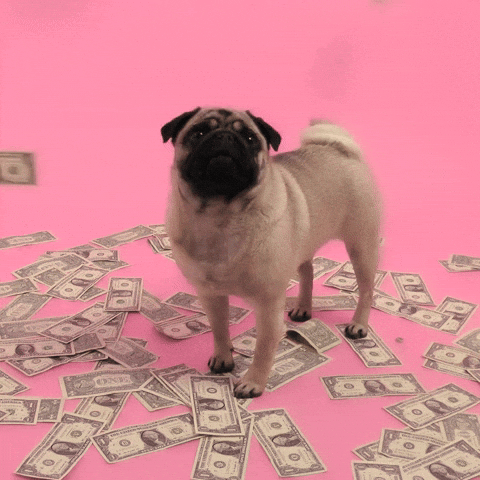 I knew we wanted to expand into digital and we were already using Facebook ads and Google Ads (Adwords at the time).
What I really wanted? A social influencer – particularly one that would create original content.
What's an Influencer?
A social influencer is a real person that has a strong following online in a particular niche. You can hire them to promote you, which is beneficial because they have a different audience than yours, so it's a great way to reach new people.
You might have them write a blog post, run a social media contest, or in my case, create a video.
Why use an Influencer?
Utilizing outside channels that you don't own is a great way to reach a new audience.
Spend some time researching who you want to use. It's not just about price – you have to look at who they're reaching and what kind of content they're making.
How do you pick an influencer?
You'll have to research a few influencer channels and see what fits your needs. Try Googling or YouTubing a similar topic or niche and see who or what comes up.
Tourism is an important part of our mission at my chamber and as a marketing staff of one I haven't had the time (or resources) to make a great (or even decent) video about our area. I went on YouTube to find travel vloggers (vlogger = video blogger) that could help us attract potential tourists.
I started a spreadsheet and started logging the urls of vloggers I liked, their email address, their number of subscribers and/or average number of video views, and why I thought they'd be a good fit.
Quality & feel of their content was also important. I watched many vlog videos to narrow down my list. I picked out videos that felt authentic – obviously recorded by them and not salesy, and looked fun. After all, if they can't interest me in their video, how will they interest people to visit my small town?
Then, I started reaching out to a few at a time to inquire about pricing and services. There were some that started with video services for $5-7k, and others that would rewrite your content as a sponsored blog post for $200-500. There's nothing wrong with either, it just depends on your budget and goals.
Out of the ones I contacted, I went with a vlogger that seemed genuinely interested and fit within our budget.
Resources my Vlogger Needed
So cost and resources will always vary by vlogger and project. That's part of the reason I reached out to a few vloggers at once.
This project happened to cost $2,000 (again, rates change so no angry emails please). $1,500 was for the actual services rendered, and we were offered a flat $500 for accommodations/meals/etc. I figured this was a win-win as he can save money and get exactly what he wanted/needed, and we can save time and negotiations later.
I also went ahead and negotiated a few free activities with our chamber members. Our vlogger would have paid for them (part of that $500/etc) if I hadn't, but I really wanted our members to be involved in it and I'm glad I did. These few phone calls really took up the bulk of the work that I had to actually do. (FYI, many influencers also charge an additional fee for them to do the activities/attractions involved.)
Meeting & Working with the Vlogger
So I actually didn't spend that much time with TheTravelVlogger. Brian came to our office at the beginning of his trip to iron out details with me to ensure he was focusing on what we wanted. I gave him the details of the activities I did have planned out for him (plus the literature I give to most visitors), and he went on his way.
Vloggers really don't need to be micro-managed. Yes, you should be clear about any wants or expectations, but at the end of the day we hire them because of their experience and creativity. If they have an idea, let them run with it. It'll probably end up being a better product and a better fit.
Brian had brainstormed some of the activities with me, so I wasn't forcing him into anything that didn't fit in his vision. Really my only strong wants were that the festivals needed to be important (as they were the source of funding) and I wanted to focus on chamber members when possible. The rest, I left up to him.
And the results were fabulous.
Results
If I'm honest, ROI is a bit hard for me here. Yes, I can give you numbers of analytics, but our goal was to inspire people to come visit us. And that's a bit harder to track.
I can tell you that the video was well-received and that potential visitors did see it. Lots of people liked it, and many locals shared it with friends. Overall, I believe this project was a success. And I plan to work with more influencers in the future.
Unintentional Results
Once the video was live and we shared it, it really blew up. It really resonated with our audience – after all they have already shown their interest in us so it just makes sense.
I simply surprised how quickly and high the engagement grew.
The side-lesson here is not to discount your own resources. While we hired Brian to create an awesome video that showcased our area to attract new visitors from his YouTube following, it was really cool being able to share such awesome content with locals and our current audience.
Re-purpose Influencer Content
We hired Brian to create an awesome video and publish it on his platforms, but that doesn't mean the reach has to stop there.
When prompted, he asked us not to re-publish his content until at least 3 months later (pretty fair – I've seen some people ask you to wait a year). So what I did is to rework his video as a blog post on the chamber website (but I still gave him credit and linked to his YouTube channel!) and re-posted the video on Facebook. Now, I can promote my own website link and the benefits that come with that.
Again, part of why we hired him is for him to have that original content on his platforms to promote us to his audience. This re-purposing of content is just a bonus for us.
Points
Influencers & vloggers are good marketing tools
It's up to you find one you like and ensure they can work with your budget
Set clear expectations, but don't crush their creativity
Share their posts/links of what they made for you
Ask if/when it's okay to republish their work