Disclaimer: This page contains affiliate links, so I may earn a small commission on direct purchases through them. Please see my Privacy Policy, etc. page for more information.
Table of Contents
Why Facebook Live?
Compared to other videos it's, well, live. This can make it more a daunting task if you're new to going live or even just doing videos as there's no retakes – but that's exactly why your audience loves it. People trust live video more than they do edited videos & ads, and this trust will carry over to your organizations' brand.
For brands, Facebook Live is also beneficial as followers receive a notification when your page goes live – which is especially useful now that Facebook is showing page posts less often to followers. As Facebook algorithm favors live video more, this is a great way to get an important message out.
---
Other social platforms you can go live on
Twitter
Instagram
Periscope
YouTube
---
Facebook Live Content Ideas
Events
Capture the starting ceremonies, like the beginning of a fundraising walk, live entertainment, the crowd, announce winners, or another exciting part of your event.

While you have their attention, give a short pitch or elevator speech on why people want to attend or how the event is beneficial.

Chambers, feel record your ribbon cuttings! This makes it easier for people to "attend" if they couldn't leave the office. In addition to the actual cutting, be sure to get the host's speech, otherwise the video can feel lackluster.

Alternatively, you can do a behind-the-scenes tour of the business prior to the cutting, which could be more manageable for small staffs. (more on this below)
Recommended: Ribbon Cutting Checklist for Chambers

Promote an event with a give away. I saw one chamber go Live to announce she was in the town square and the first person to come find her got free tickets. While waiting on someone to come claim the tickets, she talked about and promoted the event itself.
Create a virtual event, like a webinar, but through Facebook.
Advocacy – show that you're showing a support by recording you lobbying or attending a political event.
Record the end of a seminar or discussion – this way viewers still get good information, but will be more enticed to go to the next event to get all of the information.
How to take part in your event.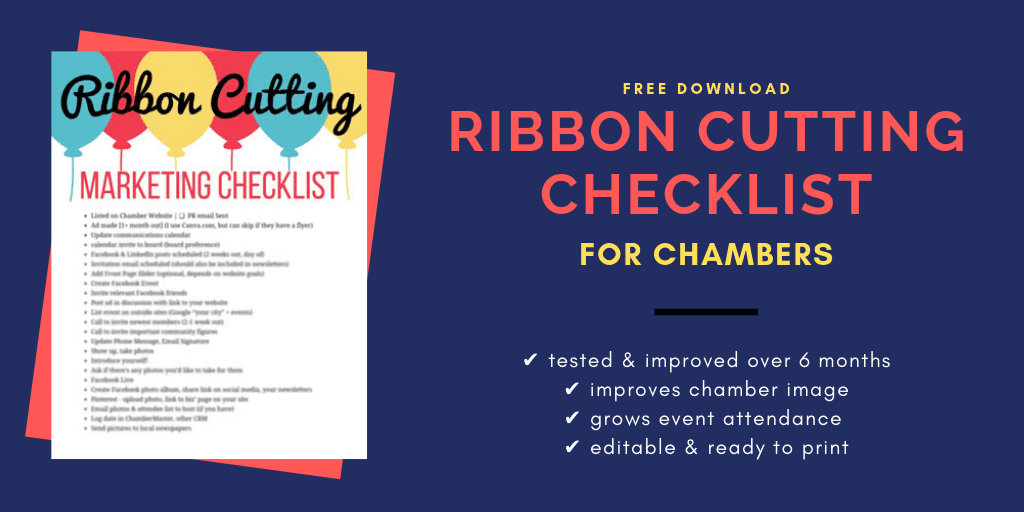 Behind the Scenes
People love this! A behind the scene the tour or glimpse feels exclusive, even if you're showing it to the masses.
Tours
What do you have a lot of in your organization or building?
Take behind the scenes a step further and show multiple things, like the Met's tour of paintings.

If you're an animal shelter, spotlight a few animals up for adoption.
Chambers, try a brief tour of Main Street (or other close-by) businesses.

Example: this video is more about natural disaster clean up, but you could walk around main street and point out key businesses.

Recommended products or services, like:

Book reviews at the library
Things you need to care for your new pet
Best resources available if [demographic your organization caters to]
Introduction to your organization
You can probably plan a life-long campaign around this, but it's something some organizations forget. It's great that you've got Facebook down and regularly share updates, but don't forget that some of your audience is new to you! Regularly share content that introduces what your organization does.
Introduce a staff member or volunteer, their involvement with the organization, and why they love it.
Interview a thought leader/influencer/other buzzword.
Interview a new or milestone member of your organization.
Do a Question & Answer session

If you don't have a guest, start out with recording yourself answering FAQs that you get a lot

You can do an elevator speech every once in a while, just make sure it's informational – not salesy.
Kick off a campaign – announce the campaign and what's it for, what audience can expect in the coming weeks, how you need their help, etc. Example: Lily Simpson Fundraiser by Jefferson County Chamber
Unveil something new that the community looks forward to, like Greater Olean Area's yearly ornament.
How-to videos. If you're more comfortable talking than writing, you can turn potential blog posts into videos. What questions does your organization already answer on 1 on 1 cases? How to care for your first pet

What to do if you're about to be homeless
How to help homeless teens in [city]
How to get your child interested in Boy Scouts
What to do if you just lost your job
Campaigns and Series'
FYI: Facebook does not yet let me link to playlists, so I've linked to the videos page of different nonprofit Facebook pages. A list of their playlists be near the top of this page.
If you're announcing something big, like your biggest fundraiser of the year, and you have too much content for one video then just turn it into a video series.
What types of content can you regularly talk about?

I've seen several chambers do 'Mobile Monday's or 'Tech Tuesdays'
New adoptable animals this month
Membership organizations – highlight a different benefit of membership
President's Office Hours (idea from NPR) – create a following around someone influential in your organization

If you already have a lot of content, how can you turn it into playlists?
---
Live Series Example: San Diego Humane Society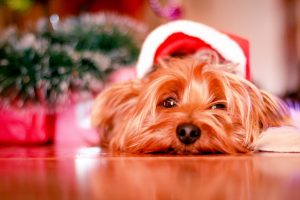 NPEngage did a great article on how the San Diego Humane Society raised $100k through Live-Streaming the rescue of 92 Yorkies. Here's a few of the videos in the series:
What questions should a fundraising video answer?
The San Diego Humane Society's 92 Yorkies campaign was a great fundraiser for them, and part of that success was because their collective videos answered key questions:
Why they were fundraising – specific cause
Why they needed a certain amount of money, what the funds were going to
Why it was a timely need
What their goals were
---
Free Facebook Live Checklist
There's a lot of information here, so I've made a handy, 1-page checklist you can print off and help keep you on track. Get it now:
---
Tips to make the most of your Facebook Live
Regardless of what your video is about, these tips will help your Facebook Live video do well before, during, and after you press record.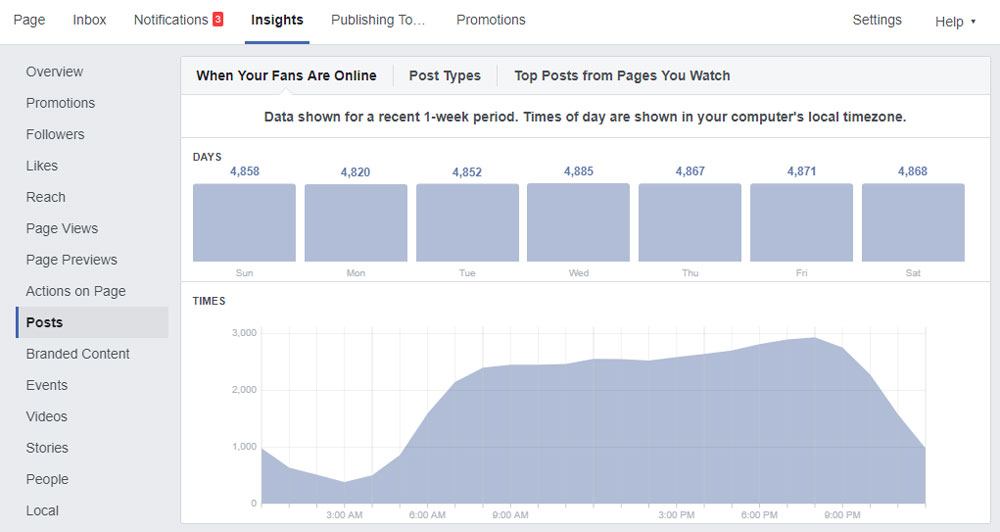 Planning
Know who in your organization might do well on camera. This might be someone passionate that excels in getting other people involved or interested. Even if they can't be your regular spokesperson, they'll be a great person you know you could interview or provide insight.
What time do you go live? If this is a pre-planned video I recommend scheduling it for when most of your audience is online (see above photo).

Find this out by going to your Facebook Page > Insights > and Posts. The top of this section shows When Your Fans Are Online. Hover over the boxes to see a graph for days of the week. Hover over the graph for specific counts by the hour. Please note that these counts will change weekly.
If it's news-breaking or at an event you may not have the luxury of choosing what time to schedule your broadcast, which is fine.


Do a test run to get comfortable with the set up before your planned video. I recommend going live from your personal account, and changing the audience to "Only Me." You can then delete it once you end it.
Plan your background. This BBC Interview went viral for being interrupted by his kids.

If you're at a desk, clean up your work space and check what's on the wall behind you.
At events get a good crowd, action, or entertainment shot in the background to make it interesting.

If one of your supporters is doing a Facebook Live, you ask them to fundraise for you by adding a Donate button to their Live broadcast.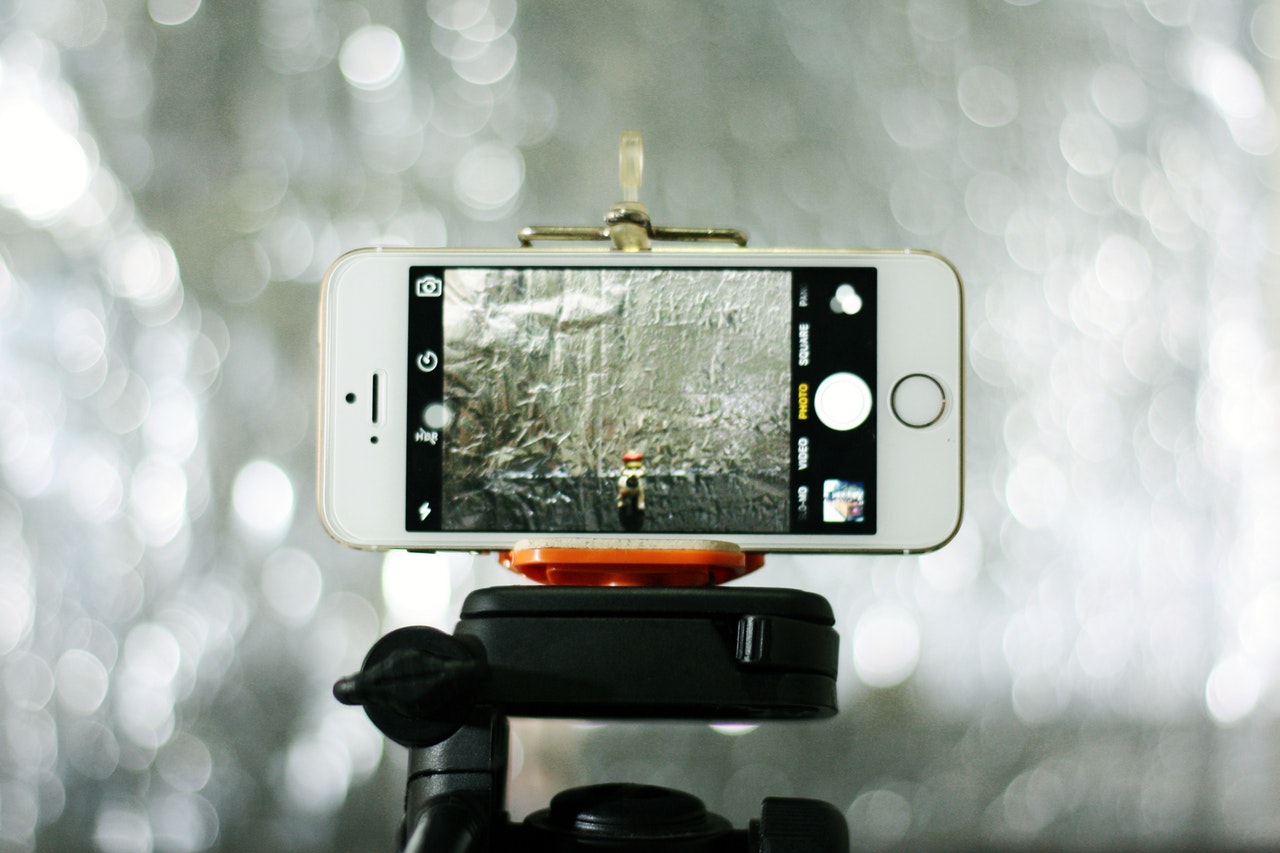 Basic Equipment & Tech
You don't have to have these, but investing in even some basic equipment can really increase the quality of your video, which can increase viewers watch time on your video. Nobody wants to watch a shaky video!
Regardless of whether you get these or not – the best time to start doing Facebook Live videos is now!
Connection
Unfortunately on my current phone plan I don't have the best coverage. This means that if I go to an event or business that doesn't have WiFi, then I can't go Live. You might want to check your connection on-site prior to going live.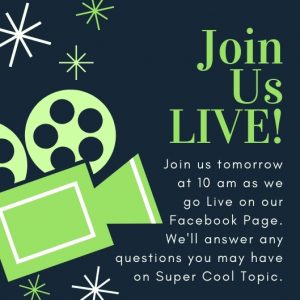 Why you should promote that your Facebook Live before it happens
Hypothetically your fans 'like' you because they like you. Cheesy, I know. But if you tell your fans you're about to go live on Facebook, then some of them might actually look for it. Meaning there will be even more people watching you live, and more engagement happening.
How to promote your Facebook Live broadcast
You can now schedule a schedule a special Live Video Announcement Post. Check out Facebook's guide on scheduling a live video.
Depending on the type & quality of the live video, you could even set up a Facebook Event to promote it, and go Live from within the Event itself
Tell your followers when you're broadcasting ahead of time (example). This is a great time to ask them to subscribe to Live notifications if they're not already.
Content
Plan your intro

Who the heck are you?
Why am I going to keep watching your video?

Ask viewers to share your video with interested friends, subscribe to live notifications, etc.
Plan your ending. Just like you would a phone call, it's polite to acknowledge the ending of the broadcast.

This is also a great reminder for a call to action. If you didn't have one planned, then just ask them to share your video with friends.

Consider using a Frame (instructions below).
Timing
The length of your video will depend on the nature & content you have in mind.
In many cases you will want to keep it short. I once Facebook Live'd (now a verb?) an awards ceremony at a car show but I didn't anticipate how boring and long it would be. I quickly lost viewers. The announcer rambled on for 20 minutes, and the set up made it difficult to even get winners on camera. Recording a 5-minute awards part of a well-planned annual dinner where you know your subjects will be standing is more successful.
However, there will be times where your video will naturally be longer. And with new trends like IGTV, social media platforms are showing that they want users to spend more time on the site.
In spite of that, my advice is that if you can split one long video into several segments, do it. Your audience is more likely to actually consume all of your content. Which sounds easier: on 45 minute video, or three 15 minute videos, or even nine 5 minute videos? On any platform, the drop off point viewers ranges from 30 seconds to two minutes.
Live Engagement
Have another page admin logged in to field questions in the comment section. They may announce these verbally to you towards the end of the broadcast, or if it was already answered on-screen, then they can just type out the answers. Not only will this increase the quality of the users' experience with you, but Facebook will further share your video as people are talking about it.
If you're able to, greet commenters by name verbally. Otherwise (or also), have your "official commenter" to respond back to all comments, even if it's just to say 'Thanks for watching.' Engage your viewers as much as possible however you can.
Don't forget that people will continue to comment or start watching even after the broadcast ends, so don't worry if your starting numbers are low. Hopefully you've planned out some FAQs you can preëmptively answer.
After
Don't forget to share your video! You just made some awesome content – don't let it die. Reuse on other social platforms, as a blog post, on relevant web pages, in your email newsletter, etc.
Advanced Users
---
Free Facebook Live Checklist
There's a lot of information here, so I've made a handy, 1-page checklist you can print off and help keep you on track. Get it now:
---
How to Go Live – Facebook Pages Manager App
You can go live from your personal profile, page, group, or event. You'll probably choose your Page, or wherever you have the largest audience.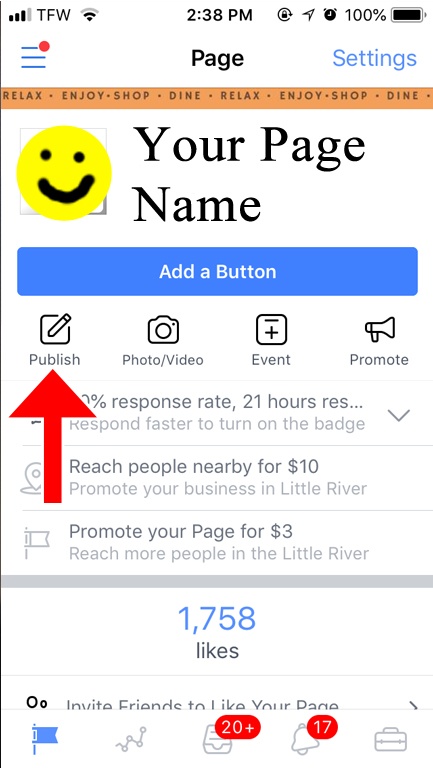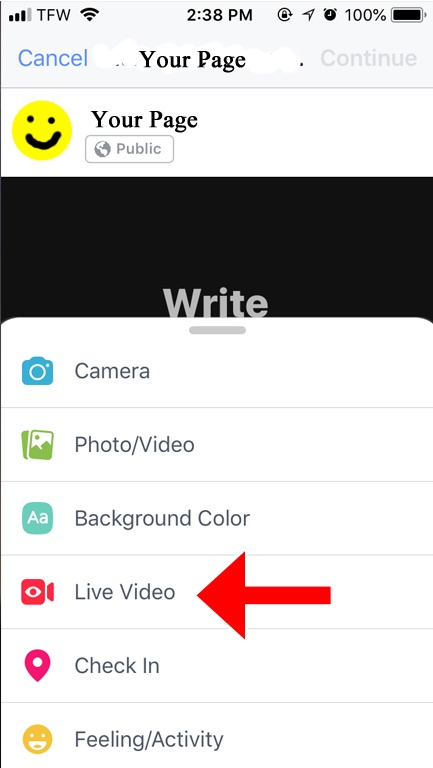 Download & open the Facebook Pages Manager App in your app store.
Click on the Page button to view your Page's profile.
Click on Publish (picture 1).
At the bottom, click on the red camera and choose Live Video (picture 2).
Write a catchy description
Add your Frame, Donate Button, and/or Audience Restrictions if applicable.
Make sure your camera is oriented how you want. (It's really embarrassing[ if you open on a close-up your face & don't mean to!)
Click Start Live Video
Swipe left to see viewers count. Click on Invite to Go Live to add a co-host. You can also remove them to using the Cross sign.

Have a guest speaker at a different location? Use split screen. Once you're live, use the "Invite to Go Live" button on the current viewers screen.
Disclaimer: This might be a bit different if you're using Facebook Creators.
---
Live Videos Facebook Tab
In addition to a 'Videos' tab, you can also now add 'Live Videos' to your Facebook Page's sidebar.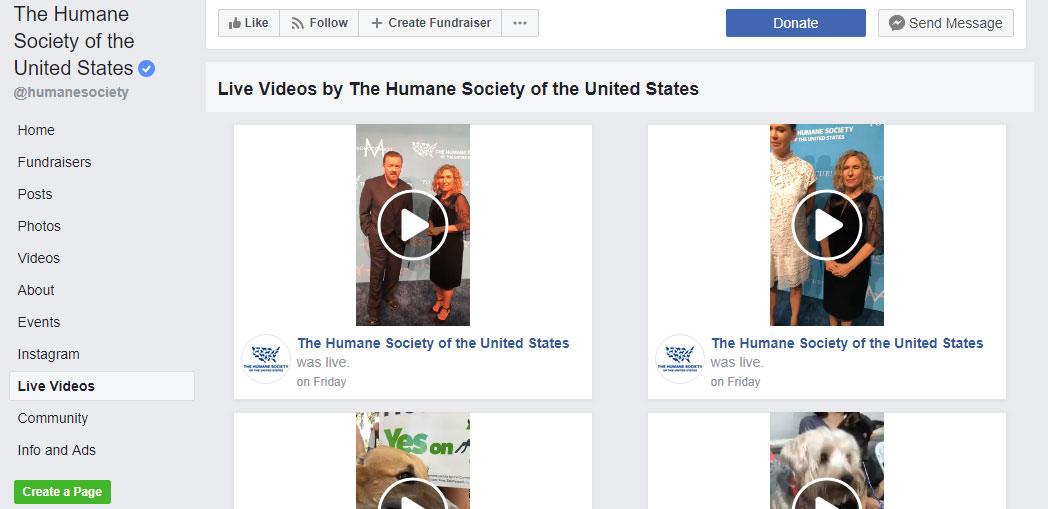 How To Add Live Videos Tab to Your Facebook Page
Go to your Facebook Page and click on Settings in the top right.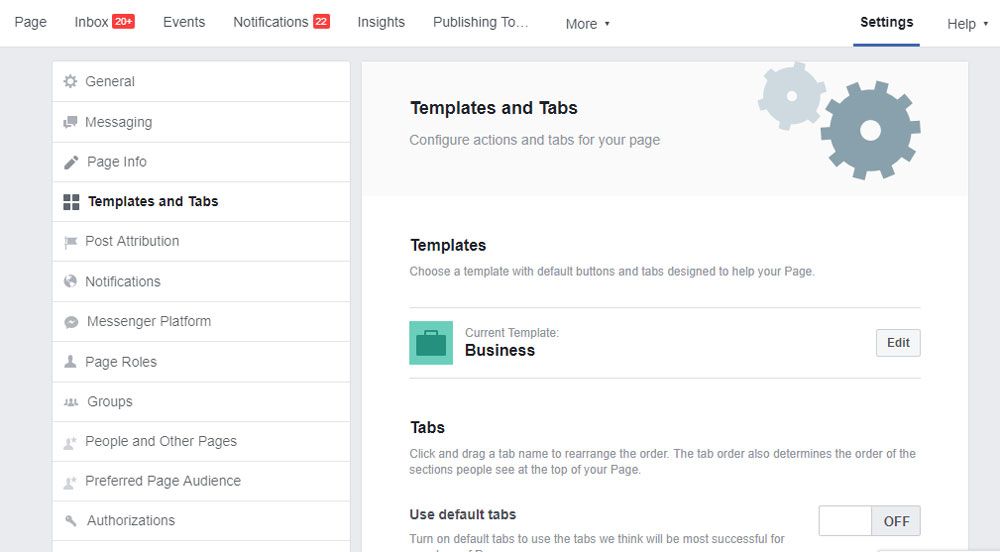 On the left you should see many options for the 'back end' of your page. Click on Templates and Tabs (note: this used to be Edit Page).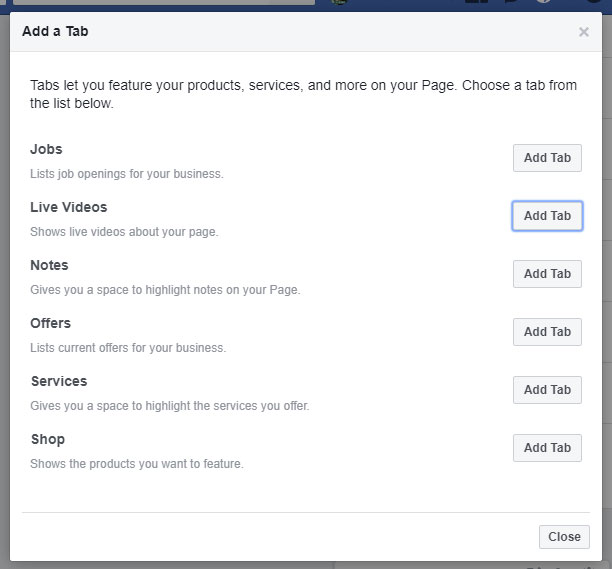 Under Tabs you'll see what is currently on your sidebar. Underneath your list of current tabs, click on Add a Tab. Beside Live Videos, click Add Tab. Reorder your tabs as desired.
---
How to Add a Custom Facebook Frame
This might be especially useful if you have a large sponsor as you could include their logo on it, but I'd be careful with your promises as you don't know how long (or even if) it'll take Facebook to approve the frame.
Design your frame. Make sure it's transparent.
Upload it to the Facebook Frames Manager.
Wait an unknown amount of time for it to be approved. (I had one approved after a month, but another has been pending for 9 months…)
Use the frame on your personal profile picture. You can take it down after saving it. This is totally speculation, but I think the frames I used on my personal profile is what it's letting me use in Live > Frames.
When you're ready to go live, click on the Wand, and then the Frame icon. Scroll through the options until you see yours.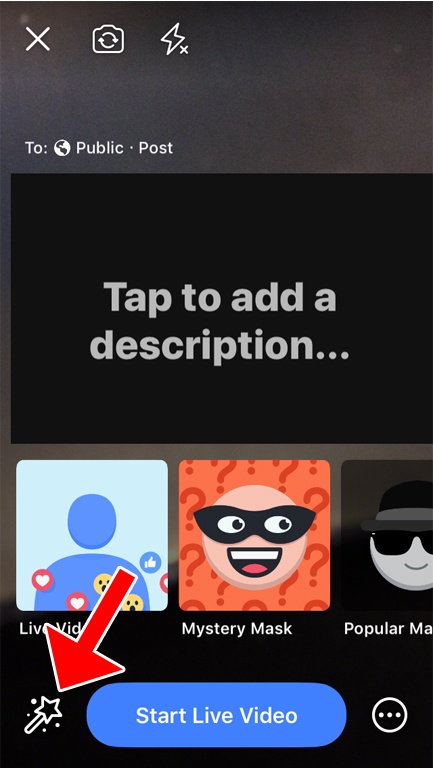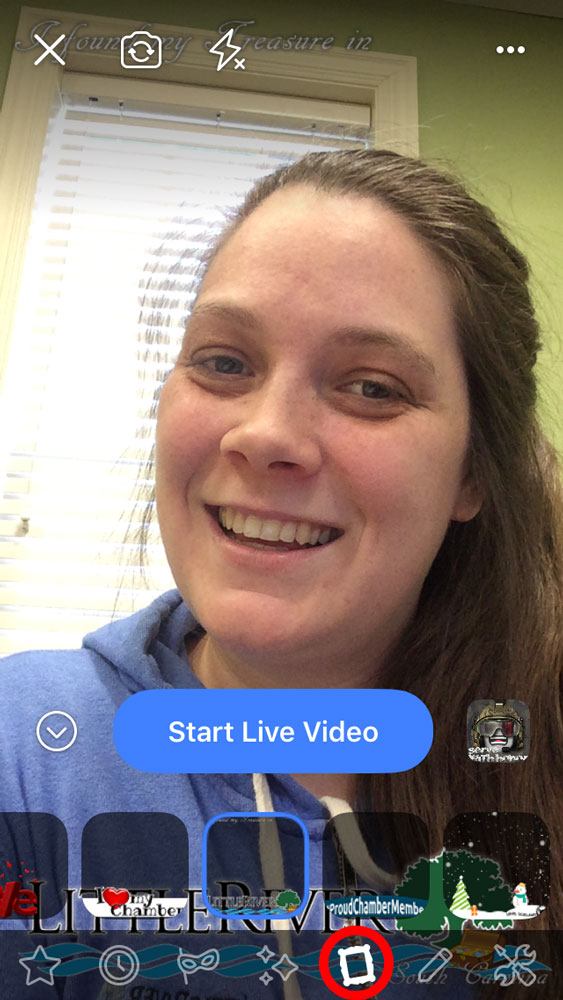 Add a Custom Frame – Option B
Sign up for Facebook Creators. This is a free tool through Facebook that you will need to go 'extra' on Facebook Live & more.
Create a branded frame and upload it to the Frame Studio. (how to video)
Go Live using the Live Creative Kit and add your frame/stickers.
---
Conclusion
In short, if you're not doing Live videos on Facebook, then your nonprofit is missing out on increased reach, more donations, and more educated & loyal followers.
---
Free Facebook Live Checklist
There's a lot of information here, so I've made a handy, 1-page checklist you can print off and help keep you on track. Did I mention it's free?