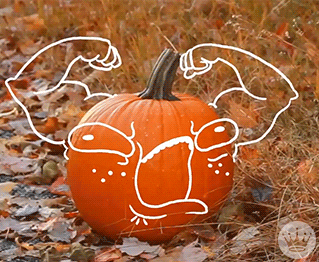 One of the easiest ways to fluff up your social media calendar is to post on holidays. You can find specific holidays to promote a chamber member (like promoting a salon on national hair day), post a fun picture of your staff celebrating, or sharing a resource to help others learn about the issue. I also like to track job-related holidays as a reminder to reach out or recognize specific members.
Here's some October Holidays that could be a good fit for your chamber social media calendar or for recognizing your members:
Days
October 2 – National Custodial Worker's Recognition Day
1st Wednesday – National Coffee with a Cop Day 
October 4 – National Golf Lover's Day

Don't make it the focus, but this would be a great post to just tease the dates for your next golf tournament.

1st Friday – National Body Language Day

Share an article or host a seminar on body language in the workplace

1st Weekend – National Fallen Firefighters Memorial Weekend
October 5 – National Do Something Nice Day

What's something quick & nice you can do for some of your members?

2nd Wednesday

National Emergency Nurse's Day 
National Bring Your Teddy Bear to Work/School Day 
National Stop Bullying Day

October 10 – World Mental Health Day

Another great opportunity for sharing information on mental health in the workplace

October 12

National Freethought Day
National Farmer's Day
National Costume Swap Day–

October 13 – Clergy/Pastor/Ministry Appreciation Day
2nd Monday – Instead of Columbus Day, promote Native American Day
October 15 – National Aesthetician Day
3rd Tuesday – National Pharmacy Technician Day
October 16 – Boss's Day

A great excuse to recognize your boss in some small way. The first year I did this I got my boss a cheap mug and she literally cried. Small gestures can go a long way!

3rd Wednesday – Support Your Local Chamber of Commerce Day

State chambers could create a post and tag the different chambers in your state.
Local chambers, share the above post, and if one of your members stops by to support you, take a picture of it!

3rd Thursday – Get to Know Your Customers Day
October 19 – National LGBT Center Awareness Day
October 20 – National Youth Confidence Day
3rd Monday – National Clean Your Virtual Desktop Day
October 24 – United Nations Day
October 26

National Financial Crime Fighter Day
National Day of the Deployed

October 27 – Navy Day
October 30

National Speak Up For Service Day
National Publicist Day

October 31 – Halloween

Create a blog post sharing trick-or-treat times and themed events in the community or by chamber members. (example)
Weeks
1st full week

National Primary Care Physician Week
Financial Planning Week .
National Heimlich Heroes Week
Mental Illness Awareness Week
Customer Service Week
National Healthcare Food Service Workers Week

World Space Week – October 4-10
National Physician Assistants Week – October 6-12
National Fire Prevention Week – Week in which October 9 falls
2nd full week

National School Lunch Week
American Beer Week

Veterinary Technicians Week
Healthcare Security & Safety Week

3rd Week

Medical Assistants Recognition Week
National Business Women's Week
Freedom of Speech Week
National Save for Retirement Week
Minority Enterprise Development Week
Get Organized Week
Respiratory Care Week

Last Week – National Massage Therapy Awareness Week
National Red Ribbon Week – 23-31
Month
Caffeine Addiction Recovery Month
Co-op Month
Emotional Intelligence Awareness Month
Emotional Wellness Month
Employee Ownership Month
Halloween Safety Month
Health Literacy Month
LGBT History Month
National Arts & Humanities Month
National Book Month
National Chiropractic Month
National Crime Prevention Month
National Disability Employment Awareness Month
National Dropout Prevention Month
National Ergonomics Month
National Fair Trade Month
National Go On A Field Trip Month
National Kitchen & Bath Month
National Popcorn Poppin' Month
National Reading Group Month
National Work and Family Month
Organize Your Medical Information Month
Photographer Appreciation Month
Positive Attitude Month
Self-Promotion Month
Tackling Hunger Month
Vegetarian Month
Information from (and even more holidays listed at) NationalDayCalendar.com.