So I just learned about CoSchedule's headline analyzer and I already love it. A headline analyzer is a useful tool for planning your blog title, email subject line, and more.
Why Your Headline Matters
Your title for any digital content you create will greatly impact whether or not someone clicks on it.
Are your email click-through rates great, but open rates are crap? Try changing your subject line. Wrote a great article, but nobody's reading it? Try changing the headline. You get the idea.
Ok, so how does thing work?
It's super easy! In only two minutes I have already checked my score for several headlines. Just type in different title variations to see which one has the best score. As you can see below, scores are color coördinated. Green is great, but honestly I'm okay with yellow. Based on that my goal is 70+, but anything over 60 is acceptable.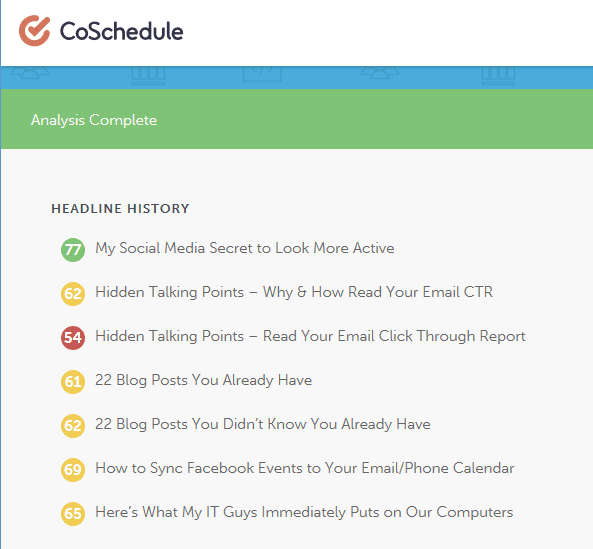 The below chart reminds me of credit score analyzer as it breaks the score down into areas for you to work on. Unsurprisingly to me, I need to work on Emotional words the most. Fortunately, if you explore their website, they have word lists to help you brainstorm. From said word list I added "quick & easy" to today's headline, and my score went up 30 points! Done.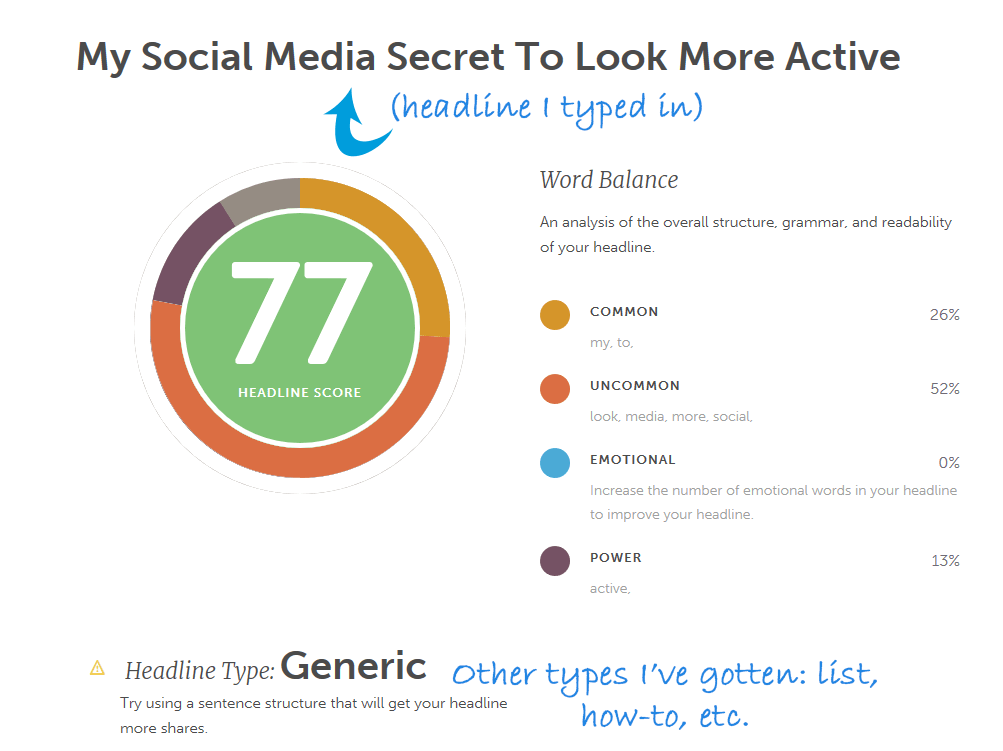 Preview your work
Another cool feature 🤓 I was impressed with is their previews. This automatically shows you how your headline will show up in a google search or email subject line. This is very handy as you don't want certain words like "association" to be accidentally cut off…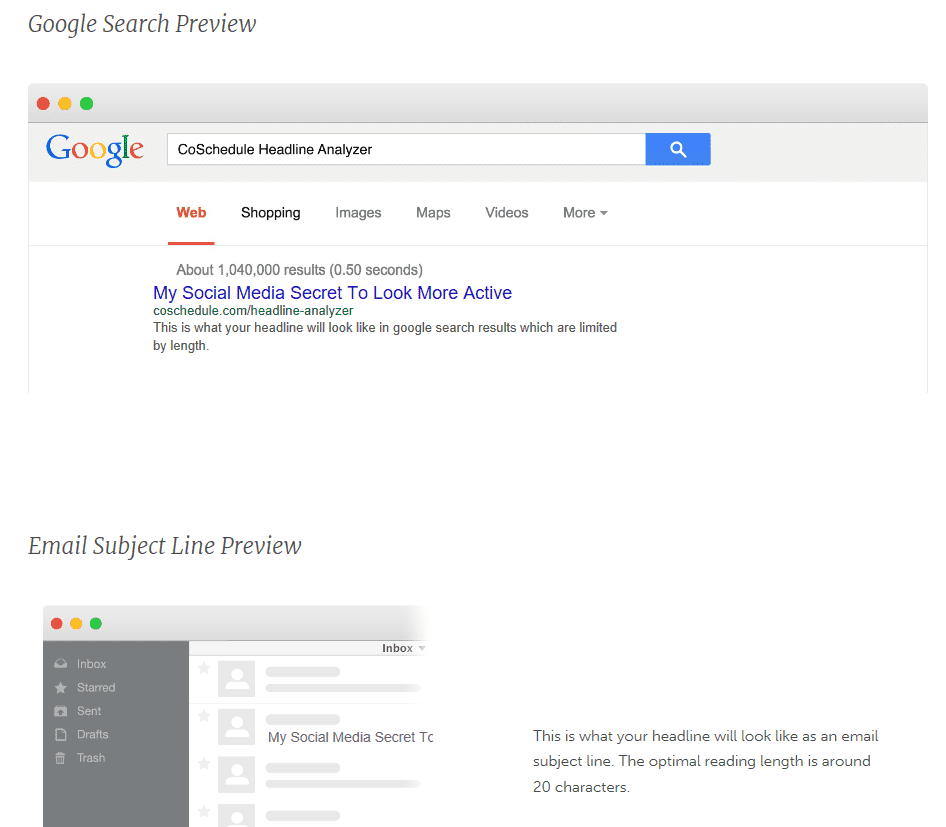 So no matter where you're publishing your content, this free headline analyzer is quick & easy way to organically increase your traffic and click-through rates.
Recommended: How (and Why) to Read Through your Email Click-Through Data in Constant Contact
What's the best title or subject line you've come up with? Comment below!