As most of us small chambers can't afford an actual IT guru, here's what our computer repair guy puts on every client's new computer. If your computer has been lagging, I recommend immediately doing a sweep with the first three.
Security & Cleaning
Run once a week or as you notice lagging. (Honestly I'm lazy and still only do these once a month.)
SUPERAntiSpyware (Free Edition) 
He says that this is better than Malwarebytes & Crap Cleaner combined (what I used to use).
Disk Cleanup
A default program on your Windows computer. If you have a new version of windows with the search box on the bottom left, you can just search 'disk cleanup.' Otherwise, click on Start > All Programs > Accessories > System Tools > Disk Cleanup.
Malwarebytes Anti-Malware
Even though SUPERAntiSpyware is better, I still say 2 is better than 1.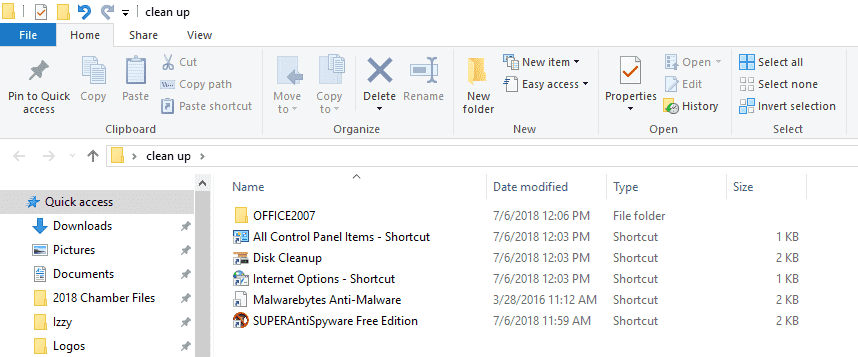 Shortcuts
Just handy things that he likes to keep in one place to quickly get to.
Control Panel
Internet Options
Microsoft Office backup
Bonus tip: Andy also recommends restarting your computer daily – or just turning it off (not putting it to sleep) when you leave the office.
I hope you found this content useful! If so, please subscribe: