Disclaimer: This page may contain affiliate links, meaning I earn a small commission on direct purchases through them. You do not pay any more because of it. Please see my Privacy Policy, etc. page for more information. Thanks for your support!

This year I was pleased to help facilitate CACCE's Management Conference 'Technology Trends' breakout session. Here are some quick takeaways the Chamber Execs shared:
Live Streaming
Live Streaming Software
We heard a variety of tools mentioned for this. Many chambers have used Streamyard, but Jami Trammell of Union County Chamber highly recommends Switcher Studio. She uses it to live-stream events, can add images & text over her live video, and can even use it to fancy up her Zoom meetings.
Green Screen
There are a variety of green screens you can get from places like Amazon. Personally, I use poster board from Dollar Tree.
Or you can secure some fabric or sturdy paper to create a professional backdrop, like so:
Zoom Tips
1 – Tiffany Ott, CACCE, noted that since she had others assigned as co-hosts for the Zoom account, the event/meeting wasn't closed when her internet temporarily shut off.
2 – I've found that a top tech trouble is when you're Sharing your Screen in Zoom and choosing which screen/program to share, there's a tiny checkbox at the bottom that you have to check if you want the sound to play for everyone.
Recommended: More Zoom Tips
3 – Zoom Background
The verdicts out – everyone loves Canva. Many of use this to create an easy & free Zoom background.
Background Removal
You can use a free website called Remove.bg to auto-magically remove the background from a photo or logo. This comes in handy when trying to get your Canva creation just right and want to upload a photo or logo with out the original background. (Note: This feature is also available in Canva's paid plan).
4 – Zoom Room
Katie Green, Boone Area Chamber, defined a "Zoom Room" for us as outfitting a physical room for zoom or digital conferencing. This would include equipment, backgrounds, technology, etc.
She mentioned Desk Rig as a potential done-for-you resource, but we chatted about the possibility of finding local chamber members to help put a package together.
And, if you're helping them put together a new timely package, maybe they'll give the chamber a percentage of sales?
I've also seen quite a few chambers prep a conference room in a similar manner. They stream Zoom on the TV and have a fancy speaker phone setup they use to interact.
Presentations
A few presentation tools came up in conversation.
Prezi Video
Jason Ebey (YGM)'s presentation was a hit, not only due to his humor, but from the technology. His slides & webcam were meshed for a really impressive interactive presentation thanks to Prezi Video.
VideoScribe
VideoScribe is one of the paid tools you can use to create a video that looks like it's writing & drawing the content in your presentation.
I missed who originally mentioned it, so here's a similar example:
Menti
Also notable, Menti / Mentimeter makes your live presentations interactive. You can create live polls, quizzes, word clouds, and more. A similar tool is Poll Everywhere, which can also be used to send surveys.
Polls
We all send out surveys & polls. The biggest question we had was can you send out a survey & control it where people can only submit a response once? Attendees recommended Survey Monkey or Google Forms.
Facebook
Most of us did some sort of video series during the pandemic highlighting local businesses & how they were adapting. While we done good, The Chamber of Catawba County did even better.
Kim Dahlsten said chamber her made about $4,000 for this project. They charged a $600 exclusive sponsorship for the series, and $100 per business for them to participate & be interviewed.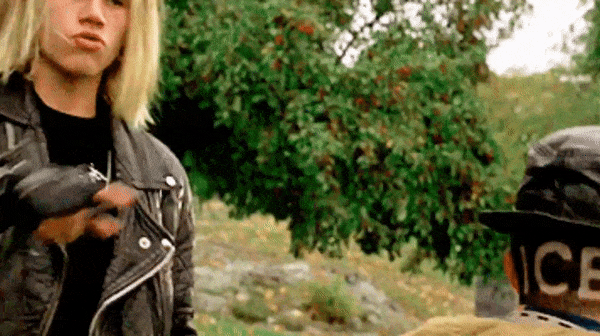 You can check out their videos on Facebook.
A similar project I liked was Katie Greene of Boone Area Chamber's Tuesday Restaurant Takeover.
This wasn't a boring 'we're a poor restaurant, spend money' video. It was an excellent behind the scenes video with an intro to the business, their staff, and eve watching their cook make something. Check it out:
Tuesday Restaurant Takeover – The Beacon Butcher Bar

Tina Houston has established herself as one of the most creative minds in the High Country food scene. Come with us for our first Tuesday Restaurant Takeover and tour her latest project, The Beacon Butcher Bar. See how Tina and crew have transformed one of Boone's most versatile venues into a top-shelf dining experience.

Posted by Boone Area Chamber of Commerce on Tuesday, September 22, 2020
Another trend we saw were Facebook Groups for takeout Delivery. Faith Calloway, Caldwell Chamber mentioned this took very little staff time & was very well recieved.
Other Social Media
Jami Trammell of Union County Chamber had a great point in that many young people are moving away from Facebook. This is a common trend with technology – once older generations start to get on a platform, young people look for other new places to go to.
Currently, she sees more young people on TikTok, Snapchat, & Instagram.
Faith & Jami have both experimented with TikTok (example). Types of posts were more cutesy, like holding up branded community signs. Or just using the interface to record Ribbon Cuttings with provided sounds & music.
While these platforms are good to reach that younger demographic, most of the chambers that are on them have a child they can voluntold to help them. The rest of us are pretty much still focused on Facebook + 1 (ie: LinkedIn, Twitter, etc – depends on where your community is).
Recommended: Examples of Chambers on TikTok
Social Media Schedulers
Many of us use social media schedulers to save time. Some options include Hootsuite, SmarterQueue, and Buffer.
Some of us also use Later.com to schedule Instagram posts, but Jenna Ferguson Greater, Summerville/Dorchester County Chamber, pointed out that you can now one-click post to Instagram when schedule your Facebook posts in Facebook's new Business Manager. However, keep in mind not all Facebook post types are compatible with Instagram's platform.
Constant Contact/Email Marketing
While we didn't have time to talk about it in detail, we established many of us use ConstantContact or a similar email marketing provider to deliver lead magnets, create automated follow-ups, email series', and more.
Next: