Disclaimer: This page may contain affiliate links, meaning I earn a small commission on direct purchases through them. You do not pay any more because of it. Please see my Privacy Policy, etc. page for more information. Thanks for your support!

In the growing age of digital, direct mail is making a comeback and sending a physical holiday or thank you card to your members can make a big impression.
And no, I don't mean Christmas.
Many of you will disapprove, but I prefer the non-denominational trend as not all of my members are Christian. Additionally, a more logical argument would be everybody's sending holiday cards in December, and you don't want to be lost in the mix.
Consider picking one of these holidays to stand out:
St. Patrick's Day – "We're lucky to have you as a member!"
Thanksgiving – "We're thankful to have you as a member!"
Halloween – "Your support is scary good!"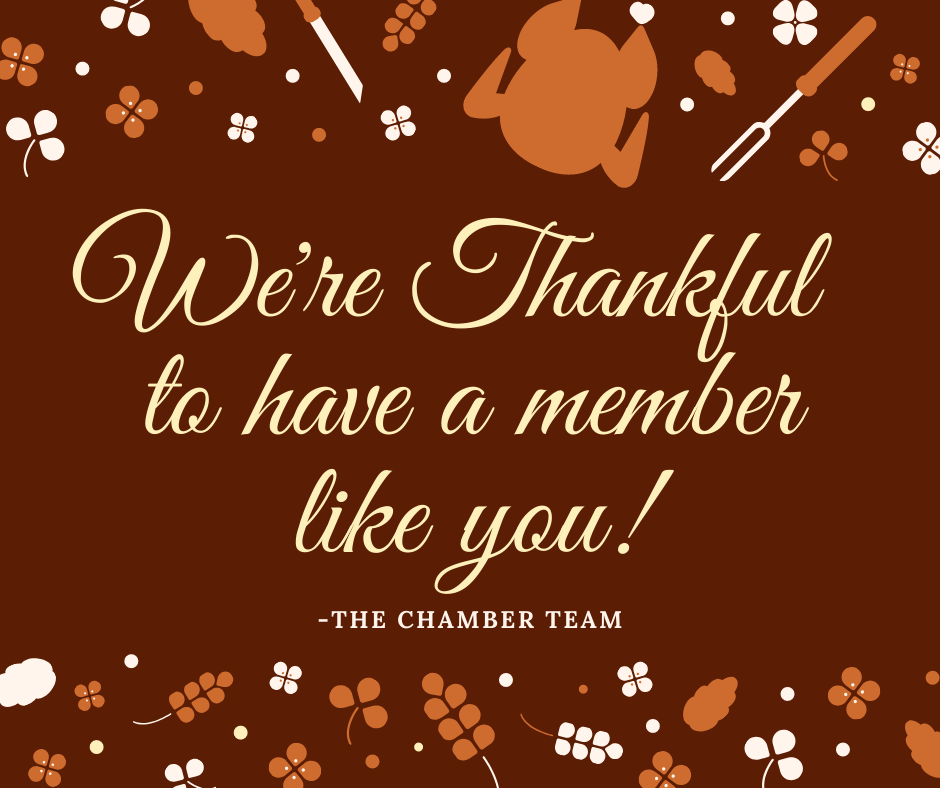 You can strategically choose a time frame that you don't have as much office projects going on, or near a member appreciation event.
Prefer something more personal?
Chamber Anniversary – "It's thanks to members like you that we've been able to support our community for X years."
Member Milestone – "Thank you for your continued support these past XX years."

Bonus points if you include a photo of them at one of your events?

Ribbon cutting anniversary – mail them a photo a few (or many) years after their event
Save Time
You can now easily create custom cards at common places like Walgreens very affordably. Then, ask your office volunteers to help stuff & stamp your envelopes!
Another option to avoid paper cuts is a local printer or digital service like 1-800 Postcards that will mail your cards on your behalf, but you'll need to supply the design file.
More Thanks
Many chambers send out a thank you letter of some sort after joining and renewing chamber members, which I still recommend. These should be both about your member, but will also be more informational than a holiday card. Just don't make them too overwhelming! After all, you want them to actually read it. 😉
Get more thank-you ideas on Pinterest: