Disclaimer: This page may contain affiliate links, meaning I earn a small commission on direct purchases through them. You do not pay any more because of it. Please see my Privacy Policy, etc. page for more information. Thanks for your support!

While chambers of commerce are membership organizations, we all know we can't survive off of membership dues alone.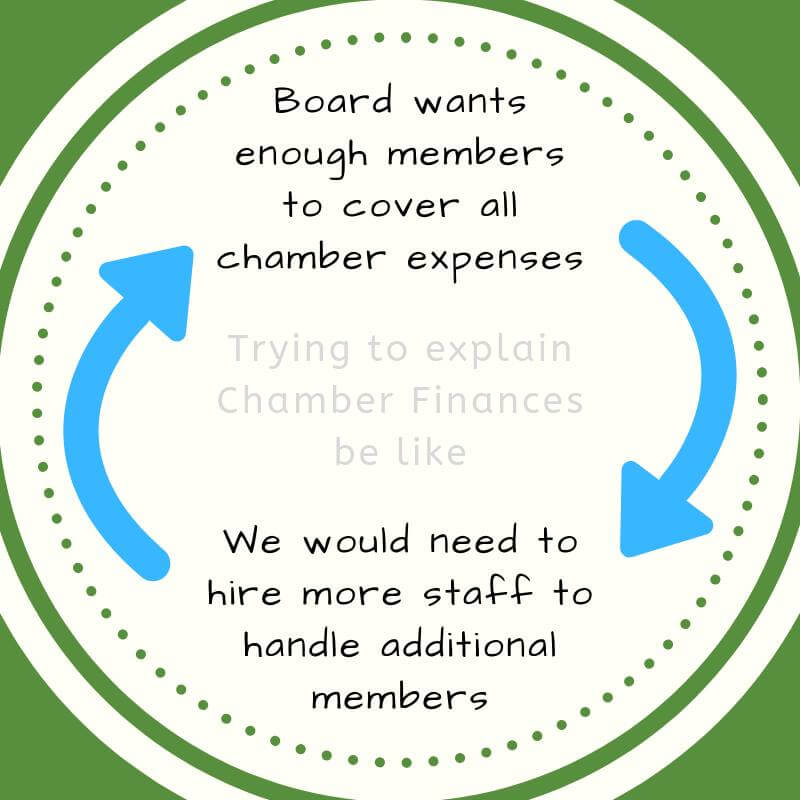 In my experience, most of our other income seems to come from events & sponsors, but I'm a huge fan of income diversification (which is why I sell planners on Amazon), so I want to improve our affinity/affiliate income as well.
I believe the most common chamber affinity program is with Office Depot or Blue Cross Blue Shield, which can actually result in a check to your chamber.
But we also tend to promote ConstantContact discounts, our state chamber, and Member 2 Member Deals in a similar manner. You should be promoting these, but you might want to focus on ones with potential income during low income months.
Affinity vs. Affiliate Marketing
I tend to use these terms interchangeably, but thanks to a question from Susan McGuire at ACCE, I thought I should clarify.
The biggest difference is that Affiliate Programs are purely transactional. You are promoting these to make money. My favorite example is Ultimate Bundles, where I make a 40% commision on sales occurring through my referral link.
Recommended: Affiliate Programs for Chamber Non-Dues Revenue
Affinity Programs are more like strategic partnerships. ConstantContact is a great example of this. You make not make a commission off sales, but it is still a mutually beneficial partnership.
Advertisement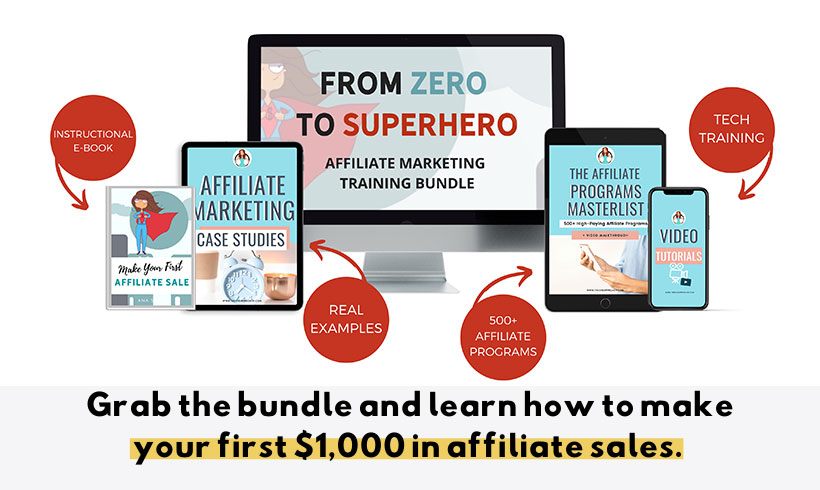 Here's some ways you can promote both of these partners. But first:
Know Your Stuff
Create an internal list of all your current programs, contact info, and resources. You can't promote your affinity programs if you don't know what's available.
This will also help you to stay timely. For example, as a small chamber I'm often overlooked and sometimes I have to take it upon myself to reach out to inherited programs & make sure I'm still giving out the right flyers or information. But I need to know who to reach out to.
You also want to make sure that your staff & ambassadors know at least something about each of your offerings. You're probably not going to ask your Ambassadors to push these, but you want them to know enough that they can naturally make a suggestion & send potential customers to you. Aka, networking. ?
And when you're looking at new programs to join – test the product or vendor first. If you share crappy stuff, it'll only look bad on you.
Make it Easy (For Your Members)
One of the first steps in making it easy for your members to know about your affinity programs.
Create an all-in-one list on your website.
Create an all-in-one list on your website (repeated on purpose, because please do this). This webpage is not only a useful library for staff, but it's a good passive sales tool that can help current & potential chamber members see the value & ROI of membership.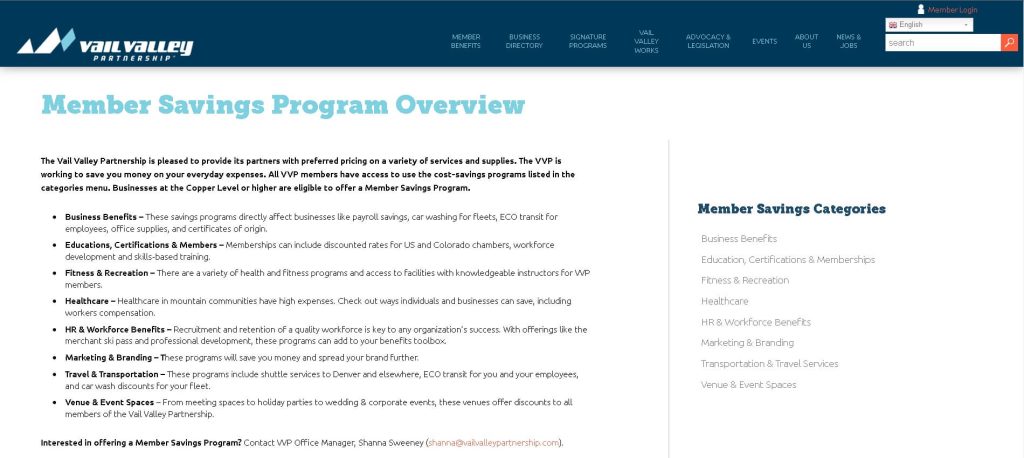 I recommend a round-up page like the above that has a short over view of the different opportunities. These can then link to the resource or your own landing page (just a single webpage on your site that likely isn't in the main menu) that goes into more detail. Be sure to include any relevant information, contacts, documents, links, etc. that your members need to take advantage of these. Some of you will be worried about non-members taking advantage, however I believe that making it easier for your members outweighs that.
After you've created a similar webpage, make sure it's easy to find in your website navigation, add it to your Member Information Center (if applicable), and share it on your social media.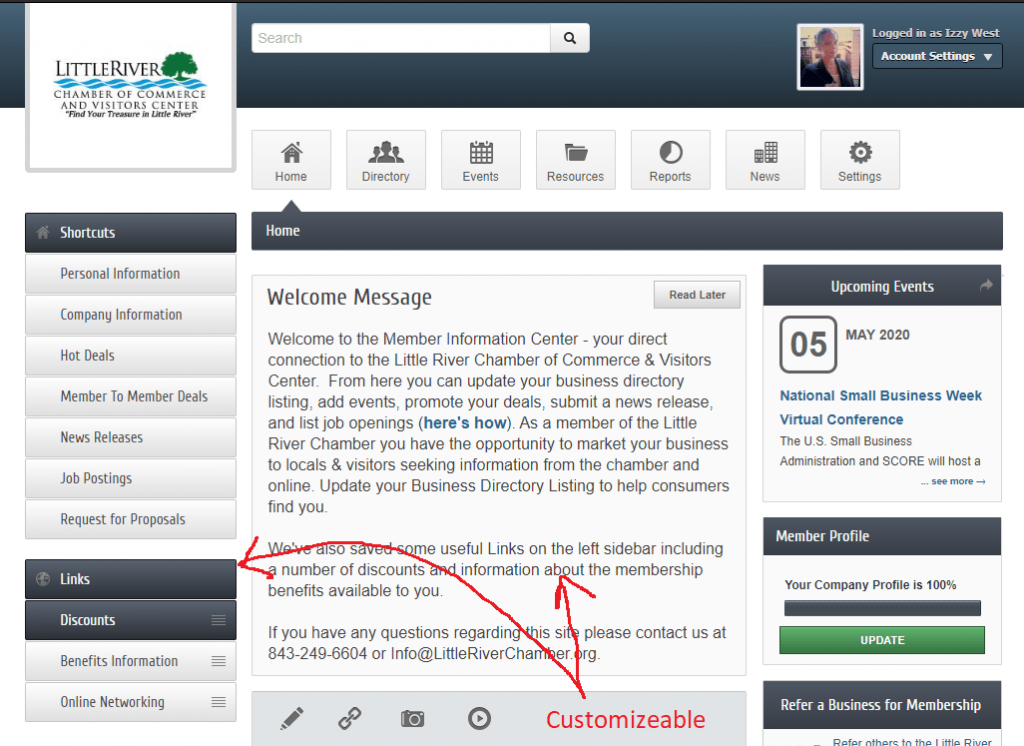 Don't forget about tangible options, like adding a flyer to your new member welcome folder.
Become a Content Creator
Create blog posts, videos, and other resources that you can cross-promote or link to.
On the post you're reading, you might have noticed the relevant ads for an affiliate marketing training. This is on every one of my webpages, but it is included in articles that mention affiliate marketing.
In this example, I wrote a blog post on how I use the product at the chamber. The words & screenshots were my own, but I embedded a video from the service provider. I also ended with a deal that anyone can use + a special message for current members. In addition to being stand-alone content (aka just a good blog post), I can choose to link to it instead of just the referral link in other places I want to promote the tool. This could help increase conversions if the page is relevant & interesting to readers (as opposed to the page the referral link goes to).
In this example, I created a video on how I use the product plus some quick tips about it, and added my referral link to the description.
Here's why you want to create your own: Once you've created a piece of content like these, you can then have your affiliate link findable online, plus use it as your promotional link in emails or on social media. You also want to be creating your own because you can control the narrative and build trust with what you're selling, which results in higher conversions (and therefore money).
This also saves me time in the long-run for top items I promote because I don't have to worry about the link provided changing. By having my own page I link to whenever I want to promote it, I can update just my own page for whatever reason (I might change to a new program, the affilaite program might close down, etc.).
There's a ton of ways you can do this, just keep in mind who you're writing or speaking to (ie: how does it benefit them?).
Add Value
Create an additional product or service and tell your followers that if they use your affiliate link they'll get that, too.
For example, when Frank Kenny used to host a Wednesday Chamber Roundtable in Remo, he shared that if you sign up for Remo through his affiliate link, he'll help you get started with it. Even though he didn't add a product that cost him money, he was able to provide a valuable service!
You could also create a branded cheat sheet or quick start guide that compliments the affiliate program you want to promote.
A low-tech solution for this is to have the customer forward their receipt as proof of purchase, and you respond to the email with the "free" digital product.
Or you could do the opposite and give it away free and include your affiliate link in the provided PDF, like I did with this opt-in.
Listen to Your Own Marketing Advice
Chances are you've helped members think through how to get word out about their business, but are you doing the same?
Send out an eBlast or stand-alone email about an offer. If you're part of ConstantContact's Chamber program, then they're already asking that you do this once a year.
You can also promote links in other email types.
Have a different promotion at the bottom of each eNewsletter you send out, and promote an affinity program in your email signature (when you're not promoting an event).
Add affinity programs to your testimonial ask list. Get quote from a member like, "I save $$ a year with the chamber's office depot discount card."
Another idea from podcasters is to promote your programs like you would a sponsor. Think about all the places your promote your sponsors and fill some empty spaces!
Don't Waste Your Own Space
For every advertising space you offer members (on your website, newsletter, etc) always fill it with an affinity or affiliate program when a member is not using it.
TL;DR – Task list for promoting affinity programs
Test the product or vendor
Create an internal resource list
Keep staff/ambassadors informed
Have a one-stop resource / webpage
put flyers in your member folder
Create (and promote) original content
Utilize your current marketing mediums
Next: