Disclaimer: This page may contain affiliate links, meaning I earn a small commission on direct purchases through them. You do not pay any more because of it. Please see my Privacy Policy, etc. page for more information. Thanks for your support!

How do you get people to sign up for your email list? By offering a high-value lead magnet in exchange for their name and email address. Here are the most popular types of lead magnets your chamber can offer to increase your number of email subscribers.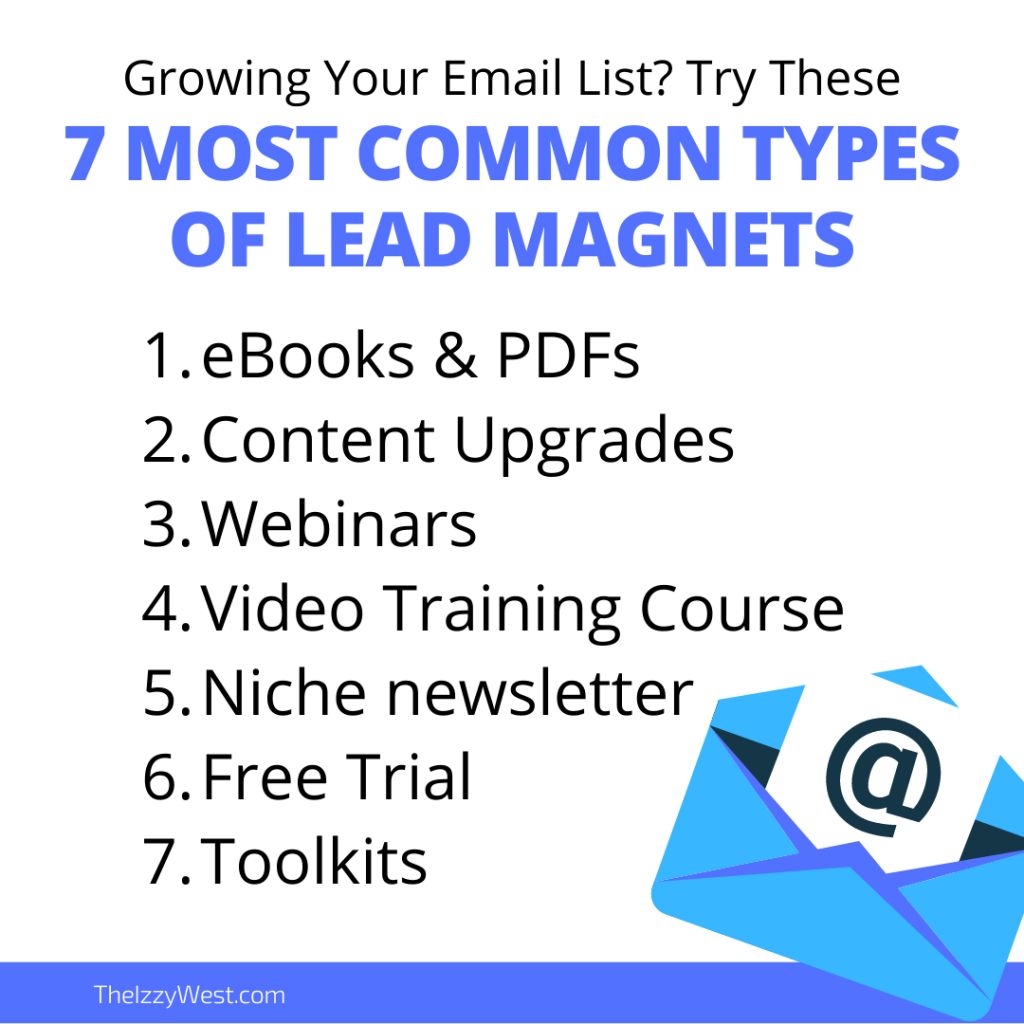 eBooks & PDFs
eBooks have remained popular for a long time because they're easy to produce and publish. An eBook is a PDF file with a cover and table of contents. It can be as short or as long as you'd like it to be, from a short report to a full A-to-Z guide. You can also give away shorter PDFs like a one-page checklist.
Recommended: Lead Magnet Ideas for Chamber Websites
Content Upgrade
A content upgrade is an extension of the free content you offer. For example, if you have an article with 5 tips, give the reader 10 more in exchange for their name and email address. Another option is to offer add-ons such as templates, worksheets, or cheat sheets that help people implement what they learned in your free content. This can be a PDF as mentioned above, but it might also be an editable template like a spreadsheet.
Webinars
This is great for chambers as you're already hosting information events. Hold a webinar based on a topic that's interesting to your target market. Teach them how to solve a problem or overcome a challenge they're facing using your expertise. Make it interactive so they get the most out of it. The webinar is free to attend in exchange for signing up for your list.
A live webinar is best for actively engaging, but if you're fine with just the email (and have a follow up email series in place), you can always promote & deliver the recording.
Video Training Course
Another idea for offering something educational is a free video training course. Take some long-term task that you can cut into bite-sized pieces and produce a video for each piece. You can send the videos as installments or give the subscriber access to the whole course at once when they sign up.
If this sounds daunting, consider videos you may already have on hand. You might have recorded a past conference, or done a series of educational videos. Package the videos & repurpose them as a course.
Free Newsletter
Proceed with caution – email newsletters are no longer a selling point as people get tons of emails. Instead, promote a specific aspect of your newsletter that might actually interest people. Do you email locals with a list of fun upcoming events in your area? Do you send timely business tips & news to keep local businesses better informed than their competitors? Make sure you explain clearly to your potential subscribers exactly what they can expect from your publication. Offer a sample so they can see what they'll get.
Recommended: Can the public sign up for your newsletter & what do you send them?
Free Trial
This serves a double purpose by getting them on your list and also offering a sample of your product. While it seems obvious for businesses, how can a chamber offer a 'free trial'?!
Like many other chambers of commerce, I don't like to discount or giveaway membership. However, you can give 'samples' of your benefits. Invite non-members to an upcoming event, sell an unused sponsorship or advertising space at 'member pricing,' invite the public to advocacy meetings or trips, etc.
Just be sure not to give away everything…
Toolkits
A toolkit takes a variety of media and puts it all together in one place, usually a zip file. It might include a workbook, checklists, a calculator, and video tutorials to show the subscriber how to use the tools, all related to a certain task or topic. A great example of this the campaign materials we get from Small Business Saturday to promote their event.
Anything is fine as a lead magnet as long as it offers unique value to your audience. It should be something enticing enough for them to offer their name and address, and high quality enough to start off your relationship on the right foot.
Chamber-Specific Ideas
Now that you have a general understanding or idea about lead magnets, see my post on (specific) Lead Magnet Ideas for Chamber Websites: