While numbers on a spreadsheet can look impressive (or in this case, not), there are some really great opportunities to connect with your members in the click-through report in your email marketing system.
Example of an Email Click-Through Report
The below an example (in ConstantContact) of an email I sent out for a chamber member about an upcoming event. The stats are pretty low, but picked up after a day. Most people just look at Open Rates and other numbers. But that's only quantity. What I really like to do is look at who clicked what. 🤓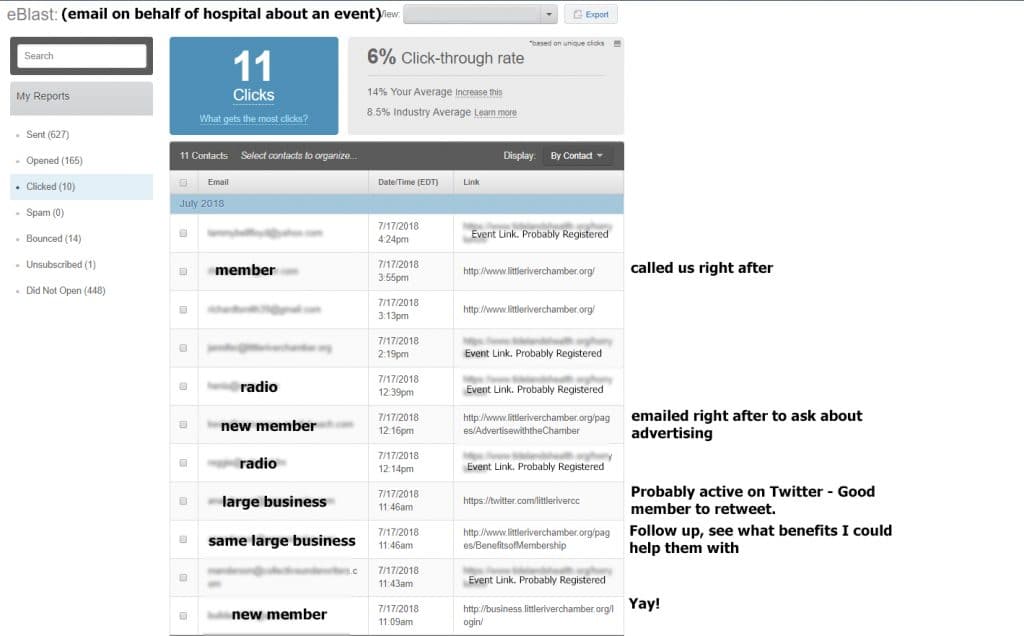 Since I'm a chamber, most of my subscribers have business emails (like [email protected]). This allows me to quickly see what my members click on, and gives me hot leads on what to talk to them about. Looking through this example, I saw:
To one person the email content itself wasn't helpful, but it did remind her that she wanted to call us (and did).
(the obvious) Who was interested in the event
This event was more popular with radio stations than usual
A new member that is now interested in the same opportunity (advertising email)
A large business is interested in twitter and member benefits.

This is who I would call

to offer twitter advertising, or see what else they would want.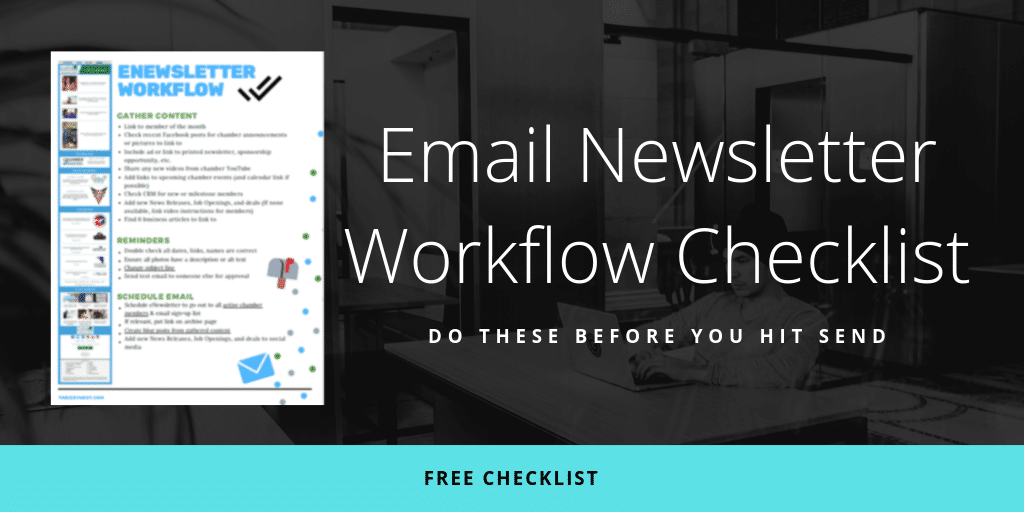 Other CTR Takeaway Possibilities
Obvious example: Someone clicks the "join" link in your email, but never applies. Email them a follow-up that you 'saw they were interested, and wanted to see how you could help.'
Similar example: Several members clicked on my 'newsletters' link that I used to announce an upcoming ad deadline. If I need to fill ad space, these are the people I will call first (if they didn't follow through).
Other times I don't find an action item, but it's still cool to see who's reading my news (like other chambers 😁)
DO: Please go read your CTR
What are your members clicking on?
How could you follow-up?
Who's checking you out?
Is there a content type that nobody ever clicks on? Stop including it.
Next: