What is Visual Search?
Do you like Pinterest or use the "Image" option on Google searches? That's a visual search.
I think that we like it because you can decide if an image is relevant to what you want quicker than you can read & process a sentence.
Backlinko says people like to use visual search for: shopping, directions, identifying landmarks, local business reviews, translation, recipes, etc.
Ideas for Promoting Members in Visual Search
On Pinterest
Pin vertical photos or videos to Pinterest. You can link to their website or their business directory listing on your website.
Mentioned in this video: free Social Media Dashboard for Google Analytics, how to automatically share social posts from one platform to another, and SmarterQueue.
Advanced: 2 things before pinning: 1) Save the file name on your computer to include keywords (Example: 'Business Name in City' or 'Industry Type in Region'), and assign it the same alt text. We humans (that's a normal thing to say, right? ?) won't notice it, but Google will. And that will help Google to serve your image when someone is looking for that business.
On Your Website
Again, when you have images on your website, you need to include the keywords in both the file name and alt text.
The below video is a step-by-step tutorial for optimizing images in WordPress, but the key takeaways are:
Do:

✔️ Change the File Name
✔️ Compress your photo
✔️ Add Alternative Text
✔️ Add a Description
✔️ research 'long tail keywords'

✖️ Don't just leave file named as "Logo_final.jpg".
Leave Reviews with Photos
If you've already decided to leave a review for a business, take the extra minute to take & upload a photo. These are really useful for people that are already looking at a business, and can help be a deciding factor for potential customers.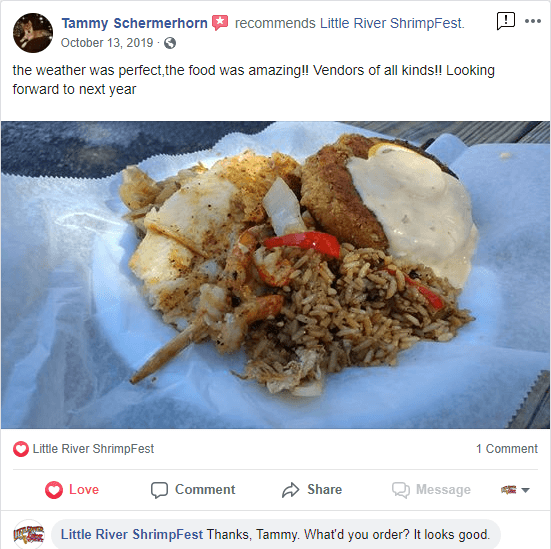 TL;DR
I realize most of this can be overwhelming if you're new to it. So the very watered-down version is: try to use more photos, and name your photos better.
Advertisement