By: Taylor Foxworth
Before October, I didn't know what the Chamber of Commerce was, and I definitely didn't know that the small mountain town that I settled down in, had one.
With a grant for an internship from NC Works, at the Haywood County Chamber, I couldn't pass up an opportunity to gain experience and build up my resume. What started off as a three-month work experience has transformed into a six-month long internship, where I have gained valuable knowledge and found a passion for leadership and community.
I like to believe I have presented my local chamber with young, fresh ideas that will be implemented in the future, but more importantly, in return, my chamber has taught me a lot about myself. The president welcomed me into the office during a global pandemic and our one big festival the chamber hosts every year. I jumped into a world I knew nothing about the week before Haywood County's Apple Harvest Festival, and I was ready.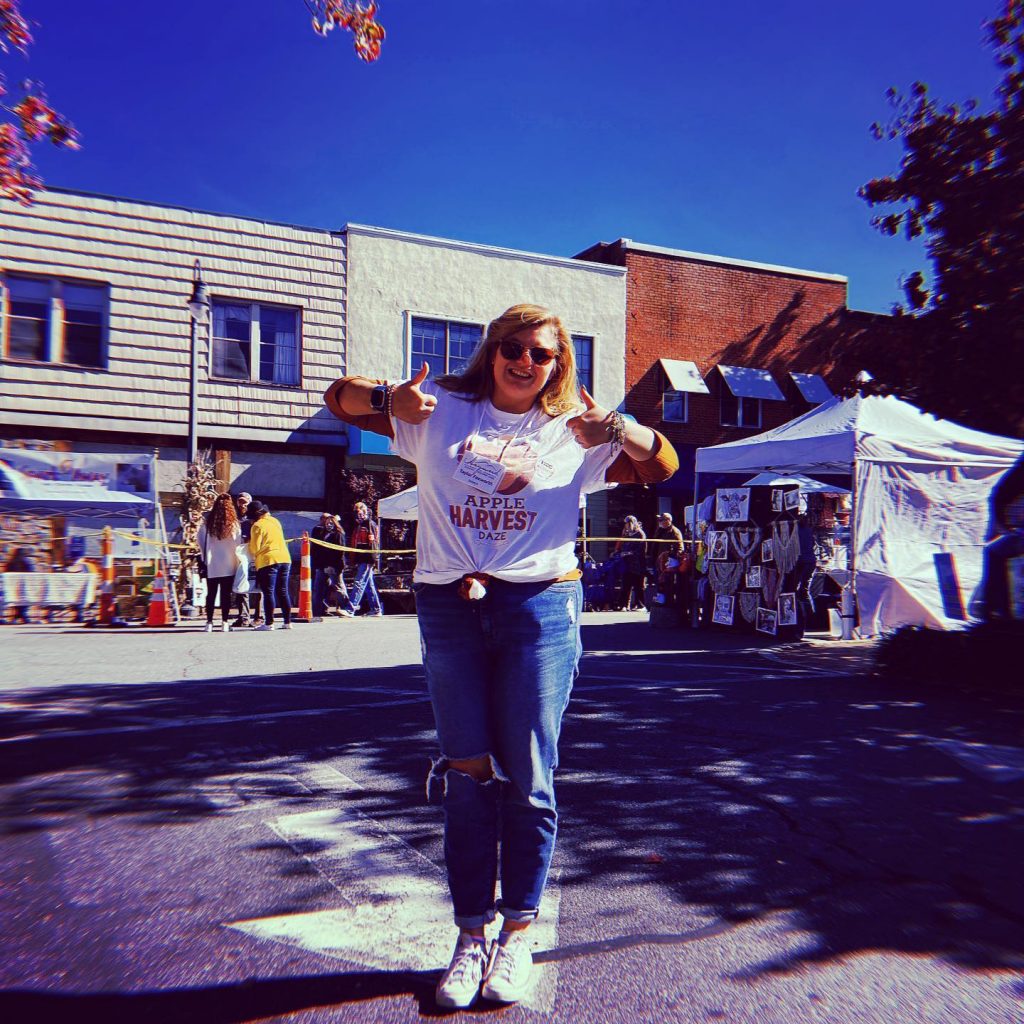 I was ready to learn everything I could about this organization and all of the ample benefits it had to offer. I quickly found myself learning about local businesses, event planning, the importance of connection, and, over time, I learned a lot about myself.
I have a leader and mentor who has taught me to trust myself and my work ethic. She has shown me that my future involves more than waiting tables. I have grown to trust my instincts in my first three months in the office.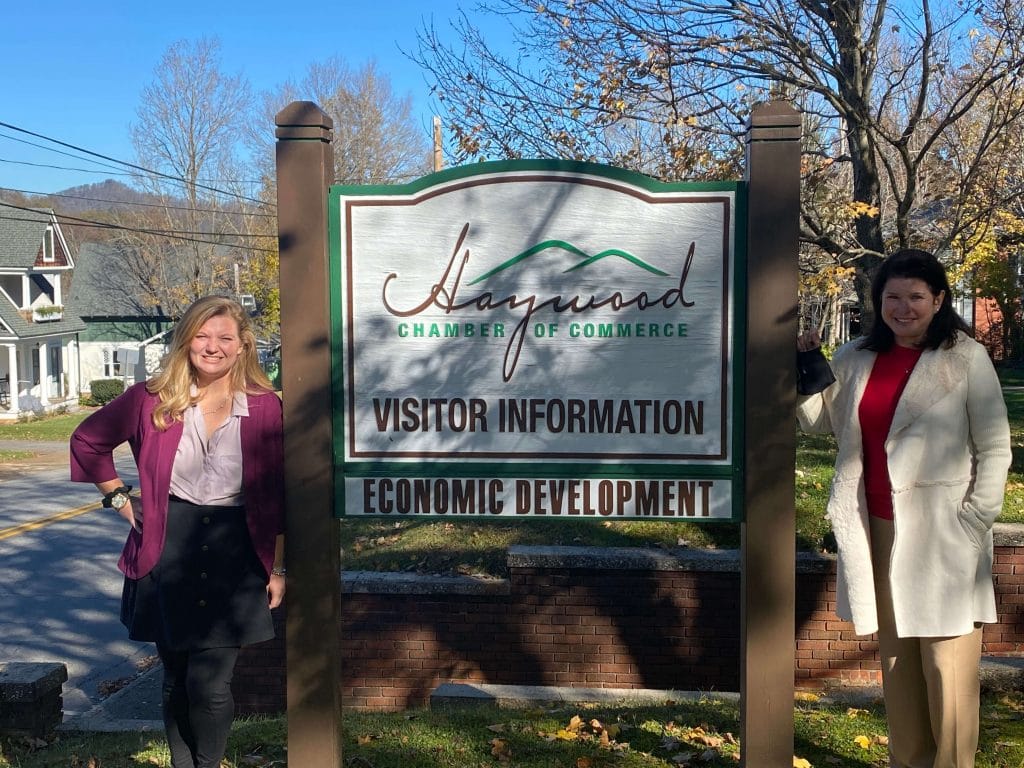 Navigating one of my first professional jobs, in a career path I have found to love, during a global pandemic has proven to be challenging. Those challenges provide some of the sweetest rewards.
The collaborative aspect of the Chamber is one of the most appealing components of this job. There are frequent morning talks, over coffee, about how to safely meet our member's needs and a vast amount of problem solving that goes into dealing with a global crisis. There is a constant worry about whether or not we will be in the office next week or next month.
I have chosen to make this experience one of learning and growth. I find myself having to push harder than I have in previous jobs. I have learned from being immersed in the Chamber world that there is no set way to do anything. We are all figuring this tough situation out and learning and growing from each other.
Personal growth is a vital component to achieving the multitude of goals and dreams that I find myself chasing. I transitioned from a pre-pandemic internship at a local tax office to the Chamber. My previous internship treated me with the utmost respect, but I found myself constantly working a switchboard and filing what felt like an infinite amount of paperwork. My first day at the Chamber involved no filing.
Of course, filing is an important component of managing any office, but my Chamber has done an exceptional job giving me the most well-rounded and vital experience.
From pulling together loose ends and putting together a festival, to the task of attempting to make contact with almost 400 business members, I see myself growing. I am growing more confident and I am learning. My education doesn't stop at learning how to work new programs to connect with our members and the depths of algorithms for social media, but it also extends to our community. I am consistently learning about new businesses and organizations in a community that I realized after joining the Chamber, I knew very little about.
This pandemic has brought so much uncertainty to this nation and to our community in Haywood County, NC, but the Chamber has brought me the stability and passion I didn't know I needed. It takes just one person to give you a chance, and for that I am so, incredibly grateful for my Chamber's president and NC Works for providing me with an opportunity for growth and self exploration.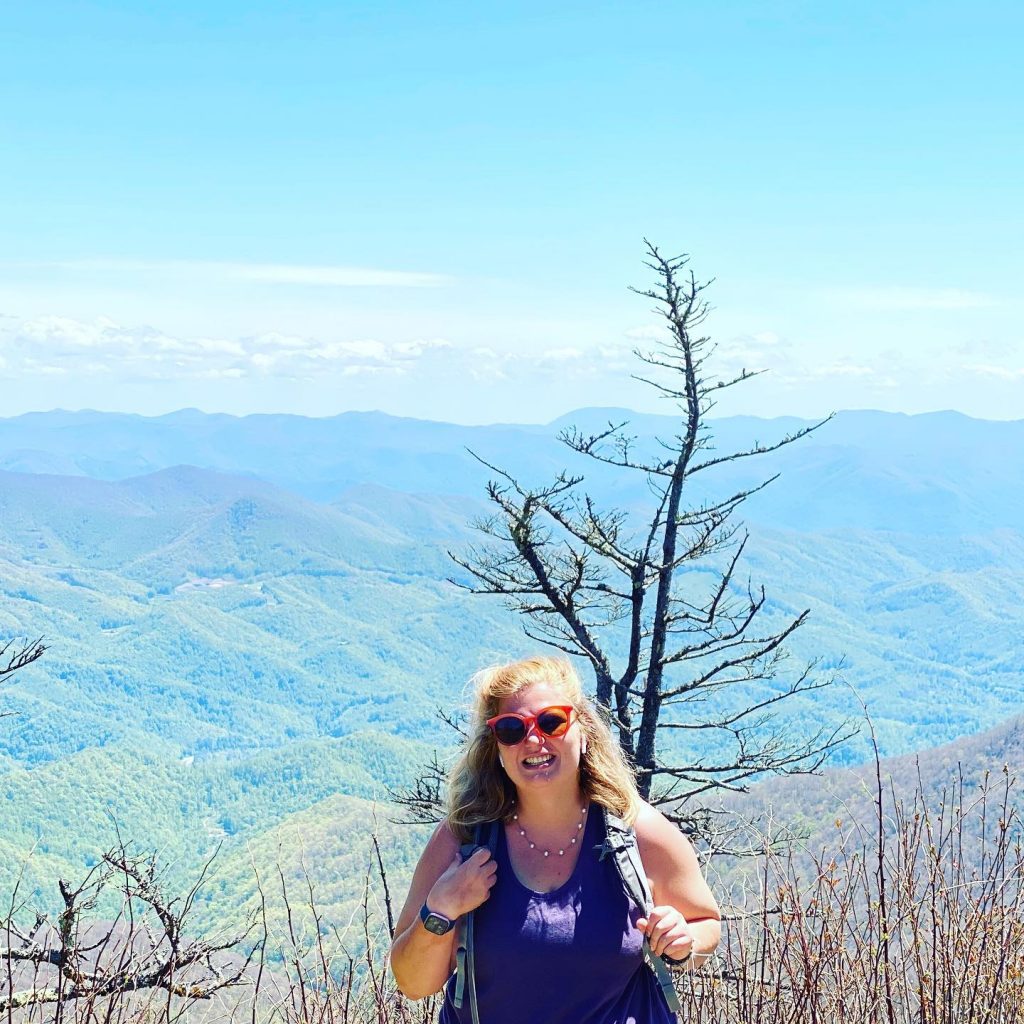 Taylor Foxworth is an ambitious and innovative servant leader, who moved to Waynesville, NC in 2017. Driven by a passion to learn and grow, she spent time traveling and attending classes at the University of South Carolina before relocating to the mountains of Western North Carolina.
Foxworth completed her Associate in Arts degree at Haywood Community College in the Summer of 2020. During that same year, she made the decision to further her education and completed the Lyndon B. Johnson Job Corps Office Administration program. While in Job Corps, Foxworth utilized her networking skills, by building relationships which helped her gain an internship with the Macon County Tax Office. Since that time, she has obtained OSHA and Microsoft Office certifications, and was invited to participate in the 2020 Leadership Haywood program and the Haywood Chamber of Commerce Young Professionals group. She has gained experience in event planning, coordinating meetings, and focusing attention on community outreach. When not working in the Waynesville Chamber office, Foxworth is loves spending time outside exploring Western North Carolina and hiking the local trails in the area. She enjoys nature, writing, and making anyone laugh. Foxworth's goals are to complete a Bachelor degree, while finding a career where she can utilize her multitude of skills to better herself and the community.
Interested in sharing your knowledge? Click here.