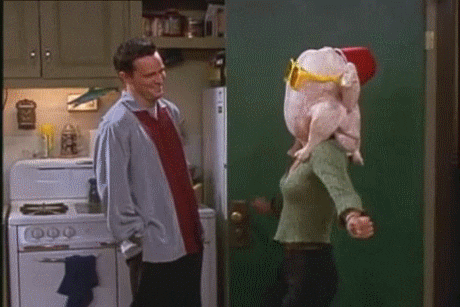 One of the easiest ways to fluff up your social media calendar is to post on holidays. You can find specific holidays to promote a chamber member (like promoting a deli on National Sandwich Day), post a fun picture of your staff celebrating, or sharing a resource to help others learn about the issue. I also like to track job-related holidays as a reminder to reach out or recognize specific members.
Here's some November Holidays that I thought would be a good fit for chambers:
Days
November 1 – Authors Day
1st Sunday – end Daylight Savings
1st Monday – Job Action Day

promote career resources or job openings

November 6 – Stress Awareness Day
November 8 – STEM/STEAM Day
November 10 – Marine Corps birthday
November 11 – Veterans Day
3rd Wednesday (probably) – Educational Support Professionals Day
November 15 – National Philanthropy Day or America Recycles Day
November 17 – Take A Hike Day

promote your local nature trails

4th Saturday – Thanksgiving Day
Friday after Thanksgiving – Black Friday ?
Saturday after Thanksgiving – Small Business Saturday
Tuesday after Thanksgiving – Giving Tuesday
Weeks
National Veterans Small Business Week – Nov 1-5
National Animal Shelter Appreciation Week – 1st Full Week of November
National Rad Tech Week – Week of November 8
World Kindness Week – Week of November 13
International Fraud Awareness Week – 2nd Full Week of November
National Hunger & Homeless Awareness Week – Week before Thanksgiving
National Global Entrepreneurship Week – 3rd Full Week of November
Better Conversation Week – week of Thanksgiving
Month
Aviation History Month
Family Stories Month
Historic Bridge Awareness Month
Movember / NoSHAVEmber
Military Family Month
National Family Caregivers Month
National Gratitude Month
National Home Care & Hospice Month
National Inspirational Role Models Month
National Native American Heritage Month
National Family Literacy Month
National Scholarship Month
Vegan Month
Information from (and even more holidays listed at) NationalDayCalendar.com.