Impress your members through your marketing of their ribbon cutting or grand opening.
After revising this event checklist, I immediately starting receiving compliments from our new members about how impressive or on the ball we are. We also started getting noticed as great marketers, and more businesses either started asking our chamber for help or how they could host a chamber event. The increased event attendance didn't hurt, either.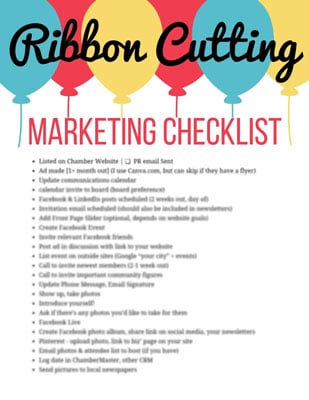 Submit your email for access to my editable checklist. You will be emailed a link to a Google Doc which you can download.