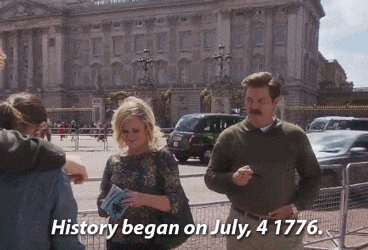 One of the easiest ways to fluff up your social media calendar is to post on holidays. You can find specific holidays to promote a chamber member (like promoting an Ice Cream Shop on National Peach Ice Cream Day), post a fun picture of your staff celebrating, or sharing a resource to help others learn about the issue. I also like to track job-related holidays as a reminder to reach out or recognize specific members.
Here's some July Holidays that I thought would be a good fit for chambers:
July 1 – National Postal Worker Day

These employees suffer some of the harshest working conditions, yet continue to persevere six days a week.

July 4th – Independence Day
1st Saturday – National Hop-a-Park Day
July 15 – National Give Something Away Day

A great chance to promote a nonprofit or fundraiser

3rd Tuesday – Get to Know Your Customers Day

Share resources on how businesses can get to know their customer, or get to know your own members better.

July 25 – National Hire a Veteran Day

"Hire for Attitude, Train for Skill – and do it with a Veteran!"

Last Friday – National System Administrator Appreciation Day
National Cell Phone Courtesy Month

Write a post on how people can improve their phone courtesy at work.
Information from (and even more holidays listed at) NationalDayCalendar.com.