I've only been blogging for a short time, but I can already see how quickly it has forced me to grow. It's also been a strong reminder of how many hats Nonprofit Professionals have to wear. Since I want to help (without reinventing the wheel) here's a collection of free nonprofit trainings for a variety of roles.
Before You Start
Download my free checklist to record your progress.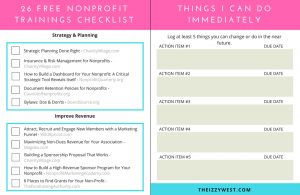 Strategy & Planning
Successful organizations are centered around results, and know their key objectives. This video covers common pitfalls and how to reach a common view of what the future looks like.
Insurance & Risk Management for Nonprofits
Nonprofit organizations are not immune from potential claims from employees, board members, or volunteers. This recorded webinar covers how nonprofits can manage risk effectively.
How to Build a Dashboard for Your Nonprofit: A Critical Strategic Tool Reveals Itself
This recorded workshop teaches:
Choosing metrics to track
How the information is used with various stakeholder groups
Thinking about graphic design
Document Retention Policies for Nonprofits
It's normal to get rid of old documents, but there are certain things you need to keep to avoid trouble. This article has a handy list of what documents to retain.
Carefully crafted bylaws and adherence to them can help ensure the fairness of your board decisions and provide protection against legal challenges. Isn't it time to give your bylaws the attention they demand?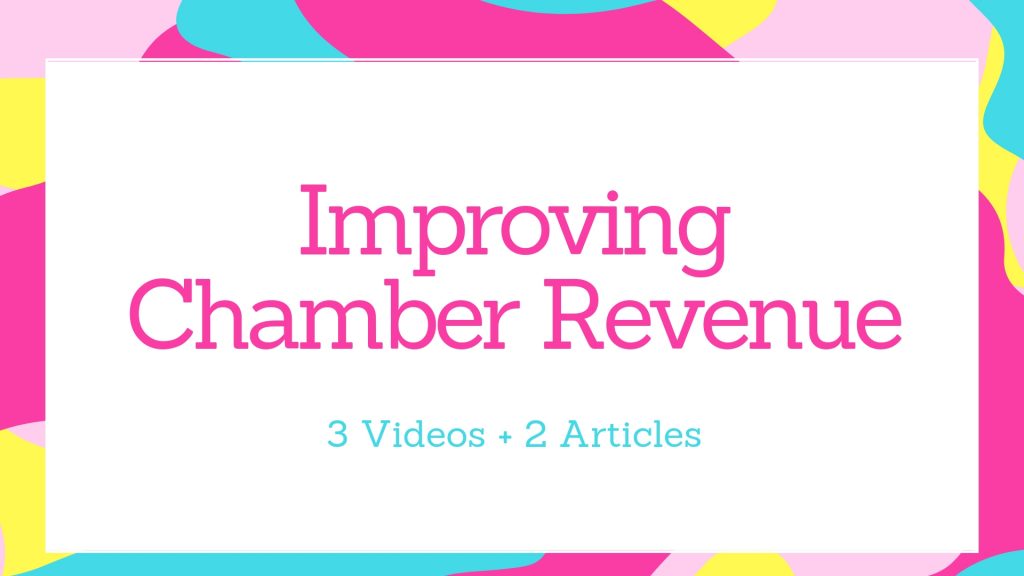 Make Money
Attract, Recruit and Engage New Members with a Marketing Funnel
In this webinar, you'll learn:
Why selling the benefits of membership to new people isn't very effective… and what to do instead
How to create a compelling free offer that drives membership growth
Why your Facebook fans, Twitter followers and email subscribers aren't joining your organization, and how to draw them in
Maximizing Non-Dues Revenue for Your Association
"According to a report by the American Society for Association Executives membership fees represent less than 40% of total income. The other 60% comes from non-dues revenue." Ok, you knew that. But here's 8 non-dues revenue ideas to help your bottom line.
Building a Sponsorship Proposal That Works
Gold, Silver, Bronze, blah, blah, blah… Build a business case that sponsors will actually read.
How to Build a High-Revenue Sponsor Program for Your Nonprofit
Key Takeaways:
The real reason sponsors are saying "NO THANKS" to your events
The most important step for adding value to your sponsor packages
Examples of modern events that bring sponsors to you
6 Places to Find Grants for Your Non-Profit
Even if you're a 501(c6), there are still grants available for you – you just have to look for them.
Marketing
7 of the Best Social Media Campaigns
When you're running low on ideas, study other's successes. (I also just love that someone did a campaign for "0% Off.")
Integrated Communications Strategies for Nonprofits
A good communications program will help you meet many of your organization's goals. This includes real examples of communication programs and the lessons you can learn from them.
How to Captivate and Engage Constituents with Your Website
Key Takeaways:
5 elements for an engaging website
3 big mistakes to avoid
5 proven methods for promoting your organization online
1 reason you should look into search engine optimization
Creating a Content Strategy for Your Nonprofit Website
Again, a website is super important for any organization or business. A website content strategy will serve as a guide for many of the decisions you'll make.
7 Proven Nonprofit Marketing Tips
As someone who searches this term a lot, I really appreciate that the tips they mention are different from each other and how easy they are to understand. I got a few takeaways myself!
Staff & HR
Nonprofits, you are the Champions for Diversity, Inclusion and Equity
I believe that chambers of commerce should set the example for all businesses, and that includes diversity.
Surprising Ways Organizations Attract Millennials
In this webinar, you'll learn:
The one thing millennials want before they will join your organization
The 4 defining characteristics of millennials that you must address to engage them
A simple 30-day process to get the insights your organization needs to attract millennials
Salary Negotiation for Nonprofit Professionals
Yes, we work for nonprofits, but that doesn't mean we don't deserve a living wage!
Creating an Effective Employee Handbook for Your Nonprofit
I've noticed many nonprofits don't have employee handbooks. Let's change that. This handy article includes a list of errors to avoid, and a reminder that you can update whatever you make as often as needed.
Attracting, Retaining, and Motivating Employees
You probably know that it cost more money to find a new client/member than it does to retain one – the same goes for employees.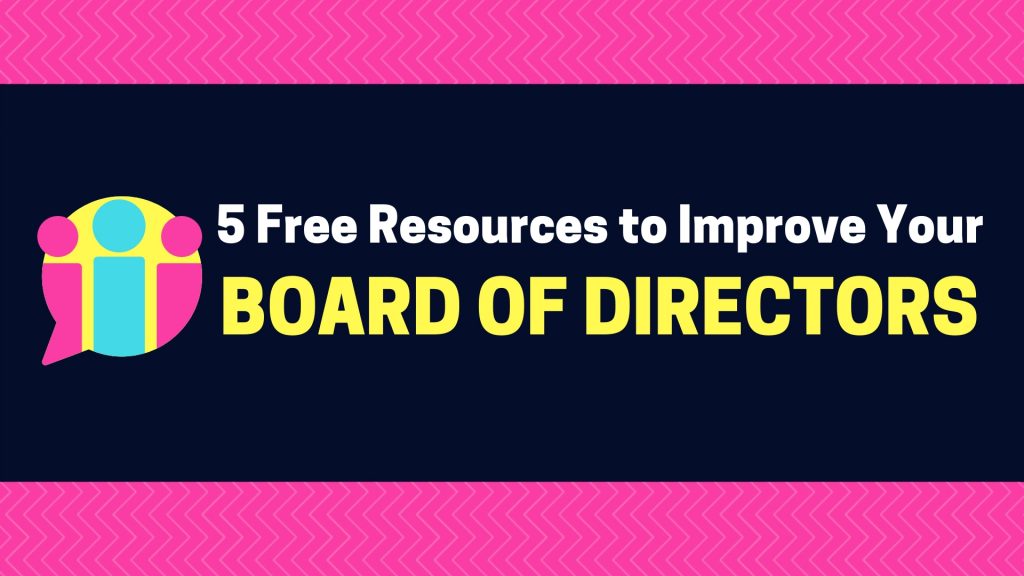 Boards
Spoiler alert, the below are pretty much all from BoardSource.org. Surprise, I know. I apologize for my lack of originality, but I still find them highly credible and informational.
Step-By-Step Strategy for Building a Strong Board
Key Takeaways:
A leadership strategy for creating an open dialogue between staff and board members and getting to the root of the challenge
How to gain board member buy-in about fundraising responsibilities
How to fill your fundraising plan with events and strategies everyone will be thrilled to support
A Daily Action Item template for board members to keep them excited and focused
Access to a private nonprofit leadership networking group for brainstorming and problem solving
Wrestling with Board Dilemmas: Board Member Micromanagement
Includes an example of a CEO struggling with a board member who is constantly meddling in affairs that don't pertain to the board and worksheet.
Crisis Communications: Four Things Your Board Needs to Know
Expect the unexpected
Two types of crises
Planning in crisis communications
Questions to address is a crisis communications plan
Working with Legislators: An Advocacy Briefing Guide for Board Members
One of the most rewarding things about serving as a nonprofit board member is the opportunity it affords to help create positive change through advocacy.
Board Member Orientation Checklist
Provide board members with these key materials and information when the join the board and at your board retreat or orientation to improve the success of their term.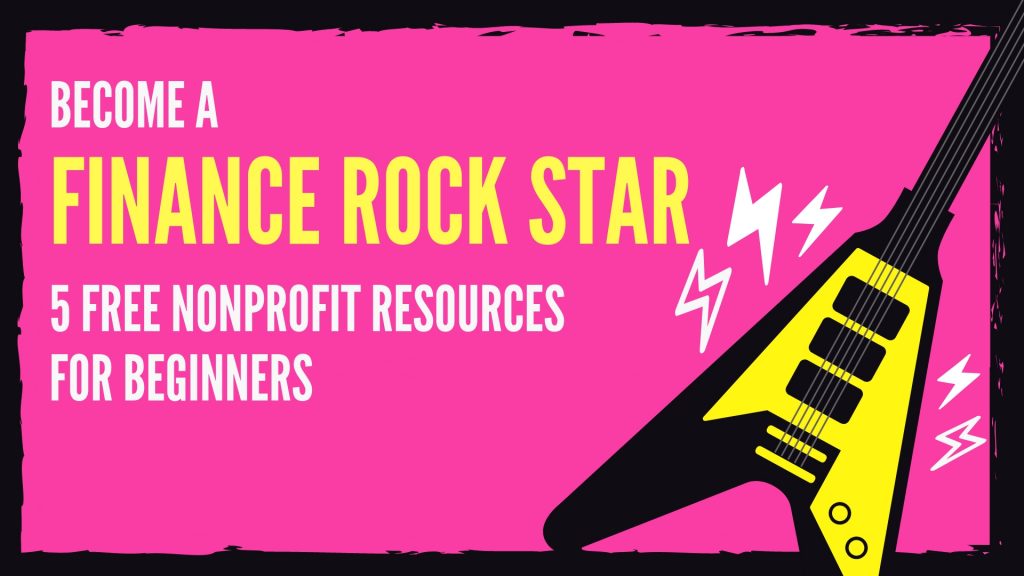 Financial
Four Keys to Financial Success in Small to Mid-Size Nonprofits & Charities
Learn what you need for financial success at your nonprofit, including why you need a clear financial plan, a plan for generating income and a robust budgeting and reporting system and an accountable internal environment.
How to Read & Understand Financial Statements
For board members and executives a solid understanding of the organization's financial statements is vital to successfully planning for the future, building capacity and preventing fraud.
Is Your IRS Form 990 Telling the Right Story? And What Can You Do About It?
Participants will take away from this session:
A better understanding of the implications of all of the areas of questions on the form
An understanding of the ways that journalistic inquiries progress through looking at an individual nonprofit's Form 990
Clarification on the ways that you might use your Form 990 to improve your organizational practices
A better understanding of how donors might view your answers and what to do to make necessary clarifications
Are Your Financial Statements Trying to Tell You Something?
Your nonprofit's financial reports come with warning signals. Do you know where to look for them?
This is generally a boring topic, but if you decide to get accredited by the US Chamber, you will need to have an audit done.
Free Self-Paced Guide
Hey, you're busy – I get that. Going through 30 resources at one time is totally not realistic for you. Which is why I've created a free checklist and workbook just for you.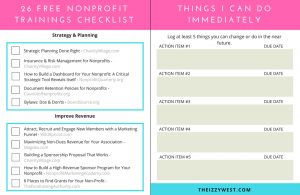 Get it now: